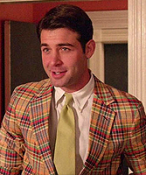 Joined

Dec 15, 2004
Messages

9,188
Website
Yup, I am looking for an on/off translator. Not going to make this some big application "zomg were hiring!" type deal, just throwing it out there. Need a translator, basically I'll probably contact you and ask you to translate some things. If you know Japanese it shouldnt be a particularly demanding job at all, I just ask you be online a lot (not like, no life a lot, but I need to be able to find you xD) and be easily contactable (PM, Email, AIM, MSN, this one is not hard). And you have to be fun. <3 =P

Not very hard, and yes, you need to know Japanese, not one of those things that translates the website, that's not knowledge of Japanese. @_@; For some reason people keep telling me they know this "amazing website that can translate webpages".

So just send me a PM if you are interested or have a question.