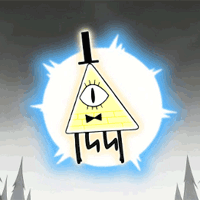 Joined

May 12, 2004
Messages

7,091
Awards

18
Location
Website
I was debating making a thread about this or not, but I seriously could use some help. It's not so serious that I need to go see a doctor or anything, but I admit that I'm not eating much at all and basically starving myself. However, it's a strange case and I kinda wanted to see if this happened to anybody before, too. I'm NOT starving myself on purpose. I'm not that stupid. :[

Ever since I saw a certain movie called... I dunno... maybe "The Dark Knight", I've basically been 'afraid to swallow'. That's not necessarily what it is, but you could explain it like that. It's basically you go to swallow, you panic because you think you're going to choke or something, and end up not eating; it also applies to drinking, too. It happened when I was little, I got over it, but it's back and I seriously do NOT understand why I do it. I think if I get too scared, I get afraid to swallow and starve myself. It also has something to do with conjestion and allergies. D:

I know this has happened to my dad and I've talked to him about it, but he doesn't seem like he could offer much help other than what he's told me already. I just don't want to become anorexic and I've been definitely trying to get over this whole thing. Though, the fact that I've been losing weight actually is making me want to not get over it just for a little bit. That's probably very stupid of me, but it's starting to get pretty tempting even if it's unhealthy weight loss. Still very stupid of me to consider that, though. >.< [and i'm not even overweight... o__0;]

So, has anybody else ever had something like this happen to them?

...And please don't tell me to go eat a sandwich. Or go eat something. I'll try, but this thing is a pain in the butt and is saying 'NO YOU CAN'T EAT SOMETHING AS SIMPLE AS SOUP.' Anywho...

Thanks in advance!