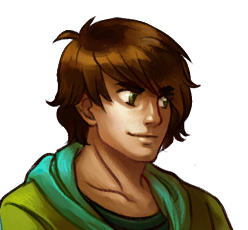 Joined

Feb 23, 2009
Messages

2,694
Age

27
Location
Website

​
The month of November isn't just about turkey, it's also
National Novel Writing Month
! With just a little over a week until November starts, I figured it might be a good time to bring this up. The rules of the game in a nutshell:
-Write 50,000 words in a month
-Be the sole author of your work
-New work only! Don't try to bring in something you've already written to pad up your word count; only things you write from the start of November
-Fiction, fan fiction, screenplays, poems, and more count for this
-50,000 words seems to steep?
Just write whatever you can
!
-
Just write and enjoy it
If you want you can just enter for fun and don't have to worry about the rules so much. For example I only plan to write 31,000 words total (one thousand a day) and even though you're supposed to 'validate' your novel by turning it into the website, I doubt I'll do that. This is just a reason to write, so put on your writing pants (you have to obtain a pair of writing pants if you don't already own some for whatever reason) and get ready to write!