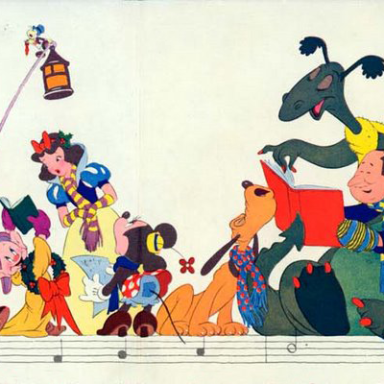 Joined

Oct 21, 2011
Messages

2,422
Website
* * *
INTRODUCTION
​
Hello sweet, forum members. I was feeling a
little
lot
creative and decided to test out some recording software. I'm working on a sound studio at home, and so I thought I'd share some of the songs I'm recording just for fun. One particular project I'll be posting first is a series. I've dubbed over the 'Dearly Beloved' tracks from each game, utilizing them as background accompaniment for different types of songs that span the genres and hopefully offer you a unique experience.
I'll be releasing these "mashups" in a particular order, roughly the same order the HD Remixes would have you play the games, but for now only the original versions of Dearly Beloved are planned on being utilized and not their remastered / orchestral counterparts.
[HR][/HR]
* * *

​UPDATES
​
11/15/16 - Naturally, the first of these is from the original Kingdom Hearts. The melody and lyrics were comprised by a member of a non-KH related forum originally posted over a decade ago. She unfortunately will be uncredited (as I no longer have her MP3) unless someone here can supplement her information. Needless to say, her creativity rubbed off on me so much that still to this day her song haunts me. I hope she is somehow able to find this song as it is a special tribute to her.
[HR][/HR]
* * *
LYRICS


The light of ages,

Shining over me,

Casting its essence,

Across the sea,

And here I'm wondering if that feeling,

Enters his heart to set it free,

And I'm hoping for something,

From deep eternity

[HR][/HR]

* * *

MUSIC
You can listen to the mashups on my SoundCloud:
https://soundcloud.com/voiceover_ben/dearly-beloved-mashups-kh1
Enjoy!​