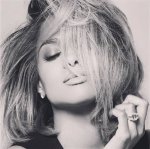 Joined

Sep 20, 2004
Messages

2,599
Location
Well I was talking about this to one of my friends the other day, and we both managed to unearth some rather embarrassing songs and artists.

It made me realise I need a full scale purge.

I admit to having:
Shania Twain's Greatest Hits (although I have had that unticked for a decent while),
Miley Cyrus - See You Again and One in a Million,
Boyzone - Love Me For a Reason
James Blunt,
disturbing amounts of Three Days Grace and bad Good Charlotte and Avenged Sevenfold,
& The Winnie the Pooh theme tune.

There's also the stuff I should be ashamed of like HSM and Salt'N'Pepa...but no.

SHARE! The more random, the better (for once).