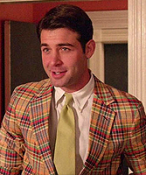 Joined

Dec 15, 2004
Messages

9,188
Awards

6
Website
=) Monkeybutt's Expecting! That's right folks! Your very own Monkeybutt has somehow gotten pregnant, and everyone's invited to the baby shower! But there is just one problem...

Who's the daddy?

Yes, Monkeybutt is sadly a playa, and now we have many guys claiming to be the father to Monkeybutt Jr. But how will we find out who the real father is? I'm leaving that up to you!

Vote for who you think is the father of Monkeybutt Jr! Vote Carefully folks!

Possible Fathers:

Hokage
Ryu
.:KL:.
TheMuffinMan
::leonskey::
Banishing Blade
Trigger
Phoenix
Hidden

Vote now and help solve the case of Monkeybutt Jr's Father!
Last edited: