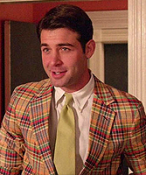 Joined

Dec 15, 2004
Messages

9,188
Website
Final Fantasy Network
What is Mognet Discussions?

It would be an understatement to proclaim that Final Fantasy fans are opinionated. One of the biggest gaming fan bases around is also one of the most vocal. We believe the best way to get a feel for how the fan base feels about different topics is to provide them a platform to have their voices heard. Every few weeks we'll provide a different topic we feel is worth discussing!
This week's topic:

While the PlayStation Portable remains the most popular gaming device in Japan, its situation in the West is much less pronounced, with dwindling hardware and software sales. Square Enix has commented on this in relation to Final Fantasy Type-0′s localization in English, stating that fans will have to be patient, and that the company might have to resort to different methods in bringing the title overseas. (More on that here).
Some have suggested that an easy solution is a PSN only release, but here is a different proposition: Is Type-0 a perfect fit for the PlayStation Vita?
The talking points:

-The Playstation Vita is likely being delayed to early 2012 for Europe and North America, giving Square Enix just enough time to do a localization as well as a quick port.
-Type-0, particularly its cut scenes, feature high quality graphics that would look stunning on Vita's high definition screen.
-Anyone who has played the Type-0 demo by now understands that the game would be immediately and substantially improved by the addition of the second analog stick for camera control.
-Launch window titles typically do very well, particularly if they are of high quality, guaranteeing Square Enix at the very least a decent amount of sales and lots of media coverage. By releasing a Final Fantasy title so early in a gaming device's life cycle, Square Enix is also assured that there is an established base of Final Fantasy fans on a platform from the start until the end of the upcoming generation of hardware (something that hasn't happened since Final Fantasy X on the PS2).
Have your say:

Take the time to have your voice heard! Do you think Final Fantasy Type-0 is a good fit for the Playstation Vita? If so, would you purchase it if it were a Vita only release? If not, what other alternatives would you prefer?
(Artwork provided by the wonderful
Turn
).