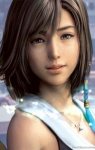 ~ ♥~ Grand Summoner~ ♥~
Joined

Jan 3, 2006
Messages

7,400
Location
Alone for a while I've been searching through the dark,
For traces of the love you left inside my lonely heart,
To weave by picking up the pieces that remain,
Melodies of life - love's lost refrain​
FINAL FANTASY IX --- MELODIES OF LIFE
​
The city of Alexandria is filled to the brim with excitement and anxiousness. The streets full of citizens running left and right, doing everything they can to secure a ticket to be a part of the birthday celebration for Princess Aria til Alexandros the IX. This won't be just any year, for this is when the young Princess turns 18, entering womanhood and starting on her path to become the glorious ruler of Queen Brahne's Kingdom. In truth, the people could not have been happier. All was well across the glorious world of Gaia, and this occasion marked the continuation of an era of peace.
"With all of Gaia as a stage, Terra shall be revived..."
The Regent Cid of Lindblum was one who did not find this coming day joyous. Despite caring much for the Princess, his suspicions have been growing as to Queen Brahne's true motive for her recent actions. Increased military action, production of weapons, and stocking the borders with soldiers. The scent of war loomed over the land, and The Mist didn't help. Acting as a blanket over these Kingdoms, the beasts of the land grew aggressive ever more, day by day. Regent Cid worried a great deal, thus he reached out to an old friend, and hired the Tantalus Theater Troupe to kidnap Princess Aria on her 18th birthday.
"The pieces are all falling into place, one by one..."
The Prima Vista, airship of the Tantalus Theater Troupe, has arrived. They are here to give the Kingdom of Alexandria the show of a lifetime! Princess Aria shall never forget this day. The day she turned 18. The day she meets her 'Prince' Charming. The day explosions light up the night sky. The day she leaves home on an adventure. The day she last smiles with her mother. The day a sleeping power awakens. The day that started it all.
"Let the curtains rise for our opening act!"
Rules
This is a Private RP, Invitation Only. I sincerely apologize for any inconvienience.
KHI Standard
Trance Shall Not Be Abused -- Your Trance comes with a surge of emotion, it is NOT a Super Saiyan Mode to abuse and overuse.
Standard AU RP -- Same sweater different Thread
Hit Me or Anyone else Up with Any Questions~
With Your Template, Give to Me your Melody of Life
Let's Entertain, Shall We?

Our Actors For This Play
[TABLE] Character|Class|Occupation|Rpers
V|Black Mage|Tantalus Performer|DJQuackQuack
Aria til Alexandros IX|Summoner/White Mage|Princess of Alexandria|Evangeline
Alizarin Crimson|Thief|Tantalus Performer|King Sora X
Cid Fabool X de Lindblum|Dual Knight|Prince of Lindblum|Nigga Sauce
Azriel Heliamaros|Paladin/Ninja|Mentor|Darkfyre
Ubi Ty|Ultimate Dragoon|Fugitive|Superbia

[/TABLE]


Relevant People
[TABLE]Caralynn Adelaide|Dragoon|Royal Knight
Tempus, Tyrant of Death|Dark Knight|Royal Bodyguard
|N/A|N/A|N/A
|N/A|N/A|N/A
[/TABLE]

NPCs
[TABLE]|N/A|N/A|N/A
|N/A|N/A|N/A
|N/A|N/A|N/A
|N/A|N/A|N/A
[/table]

​
Last edited: