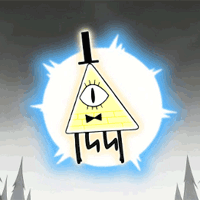 Joined

May 12, 2004
Messages

7,089
Awards

14
Age

11
Website
- MAKE OR BREAK -
THE WORLD ENDS WITH YOU / すばらしきこのせかい
♫ can you hear the calling ? ♫
"This world could use a revolution..."

You awake in the oddest of places: a sidewalk, a crosswalk, a street. Lost, dazed, you wonder how you get there, but have no time to ponder when a "bing!" shouts from your pocket, specifically your phone. It reads a single message: "REACH 104. FAIL, AND FACE ERASURE."

It's with those words that it begins.

You have 7 days to save yourself. Will you?

---------------

But there's far more to this story than a little mischievous game. This is Shibuya -- a gridlocked world of stomps and shocks, noise and haze. A world where everyone's selfish desires come into play, as if they are the only ones left in this world.

A revolution is beginning in Shibuya, but not in the world above -- in the Underground.

The Harriers have been on alert, the winged ones have been watching, and, with the beginning of this new Game, the riots have begin.

Shibuya is changing, for better or worse, and it begins behind the scenes on the UG's stage with a drone of static and an innocent weapon. What will become of the Reapers' world and the wonderful world of reality?

"...but is this the revolution you wanted?"

ABOUT
​

Okies... I was going to start this RP months ago, I swear ;A; I had been stuck for the longest time on creating a more original storyline, but I ended up coming up with this.

The "revolution" that is spoken of could be on the Players or on the Reapers' end. Or both! You guys get to choose. The concept is based on the O-Pins and Kitaniji's actions at the end of TWEWY, but it's also based on riots for freedom. While I do have that stuff in mind, there is nothing concrete and I left it vague on purpose -- the story will become more and more realized as the roleplay goes on. Kinda odd, but hopefully it's good and interesting!



RULES​

1. Good literacy (grammar, punctuation, etc.) is a must! It does not have to be perfect -- as long as everyone can read what you're saying, it's fine!
2. Godmoding and powerplaying is strictly prohibited! You will receive a warning for every time you godmode or powerplay. Receive 3 warnings and you're out of the RP. This takes the fun out of the RP and we're here to have fun! c:
3. Romance is welcome; just keep it PG. Think of what they do in Disney movies, like the animated films and, well, Pirates of the Caribbean! Kissing, cuddling and making out a little is cool, going into an erotic scene is... umm... no. just no. (I will seriously kick you out if you go into this stuff without any warnings. This ain't Fifty Shades of Grey, folks -- we've got missions to complete here! >:l AIN'T NOBODY GOT TIME FOR DAT.)
4. Violence, blood, gore, cursing, blahblahblah, is fine -- as long as it's within the forum rules. I don't care if you use f-bombs, but the forum rules say otherwise.
5. No mary-sues/gary-stus! What are these, you ask? To Wikipedia!
6. The RP is always open -- don't ask to join! Just c'mon in!

7. Please be active! You're required to post 3 to 4 times per week! If you get busy, let the OOC thread know and, if you're REALLY busy, you can hand off your character(s) to another roleplayer or other roleplayers. Real life comes first, but, so long as the RP is active, we will be able to accommodate to you so that you can always come back.
8. If you've read the rules, please include the phrase, "The power is yet unknown!". (I will also be changing the phrase after the RP starts. Mwahaha! c

9. Last, but certainly not least: HAVE FUN! :> I hope everyone enjoys the RP and has an awesome time!



PLAYERS​
NEW MESSAGE (1) said:

Congratulations! If you're reading this text message, then you have been elected to take part in the Reapers' Game. What is the Reapers' Game, you ask?

run. don't look back. just run. you will not win, you will not get back what you have lost. no one wins.

Each day, you will receive a new mission to complete and an elected amount of time to complete the mission. Should you fail to complete the mission within the time limit, well... that's unfortunate for you. If you do manage to complete the missions, congratulations! You are one step closer to winning the game.

You may have also noticed that, upon beginning the game, you have received pins or another item. Since Noise inhabit the streets of Shibuya and are dangerous creatures, you have to have a way to protect yourself from these creatures. Using psychs, you can activate the pins to use certain attacks. On the other hand, you may have just received an item in which you can use psychs to activate generalized attacks.

There's a catch, though: to fight in battles, you must have a partner. Go find someone and make a pact, before you're... well... It's better to just go find a partner.

That's it, player! You now know everything that you need to know about the Reapers' Game. Should you have any questions, don't ask -- figure it out.

Good luck in the game and may you be able to survive our challenge.

- The Reapers
For those who haven't played TWEWY, further info on the Reapers' Game is available over here: To the wiki! (I only summarized the most important stuff from the game, sorries xD


A Note on Partners: This was a problem in the first TWEWY roleplay that I made, so this is (hopefully) a remedy to that.

Should your partner leave or become inactive during the course of the RP, your character is not erased. They receive a temporary partner, which is just a Noise that aids them, until someone else can make a pact with them. If someone has become inactive for over two weeks, you are allowed to have a new partner. Likewise, you can go on without your partner if the story is moving on. It's better to work together, but the story does also need to keep moving forward. The partner thing is vital to the storyline like it is in the game, but is not vital to the RP itself (if that makes sense xD
.

A Note on Pins: You can use ANY pin in TWEWY, but you can also create new ones. If you create new ones, keep in mind that I will be checking to make sure that they're not overpowered and, if they are, you MUST change them or you will not be able to join the RP.



REAPERS​
NEW MESSAGE (1) said:

Ah, you must be one of our new recruits. If so, welcome to the Reapers. You will be overseeing the Reapers' Game and I hope you will do well during this first game of ours.

As you may already know, you hold the rank of a Harrier Reaper, the lowest ranking of our organization. As you defeat Players, you will gain points. Do well, and you will rise through the ranks. Who knows? One day, you may even become a Gamemaster! But let's not get ahead of ourselves...

Your role as a Harrier Reaper is to erase Players to obtain points. You have two weeks to erase your first Player -- fail, and you will be subject to erasure. However, you cannot directly attack any Players and must use the Noise to erase Players. Each week, you will follow the orders of that week's Gamemaster, who issues the missions to the Players each day.

As you gain points and prove yourself as a valuable asset to our organization, you may have the chance to rise in the rankings. The next rank that a Reaper can obtain is the rank of Officer, specifically as a Gamemaster. If you achieve this rank, you will issue missions each day, brief the Support Reapers on the positioning and rules for the Walls on that day, and will command the Harrier Reapers. At the end of the week, you will fight against the remaining Players, who must defeat you to win the game.

Thank you for joining our ranks as a Reaper. We appreciate your service during this critical time in our world.
Further info on the Reapers can be found over here: Yay more wiki pages!



SHIBUYA​

Shibuya is the setting of this game, specifically taking place in the UG -- the Underground.

The world is divided into two realms: the RG (Realground) and the UG (Underground). Ordinary people live in the RG and go about their ordinary, day to day business day after day.

However, those who inhabit the UG are quite different. This realm is inhabited by Reapers, previous players of the Reapers' Game who managed to win the battles that they faced, and is ruled by the Composer. Players are those once ordinary people who faced an unfortunate fate: death. While they may not realize it, they are fighting to regain their life and what they cherish the most. Should they win, they can go back home to that ordinary life, or they can gain a newer, better "life" as a Reaper.

No one from the RG can see those in the UG, but Players and Reapers are able to read the minds of those in the RG, which can be used to manipulate peoples' actions in the real world. On the other hand, the only locations where Players and Reapers can be seen are in shops that have a graffitied Reapers' insignia on the outside. (Reapers are the only ones who can be seen in the RG, if they so desire to. Should they be seen, they will not have their wings and cannot use their powers.)

Map of Shibuya



MORE INFO​

Any other info that is missing from this post can be found on the TWEWY wiki: Over here!
(I only tried to list the most important stuff in this post.)



TEMPLATES​




CHARACTERS​

PLAYERS
Kusari Tanaka [Takushi Rena]
Andre "Jax" Jackson II [Endless Warrior Sora]
Yukira [saphexteni]
Nivis Wolfe [Nivisthewolf]

REAPERS
Composer --
Conductor -- Melissa "Grave" Irdium [kingdomkeylight]
Producer -- [reserved]
Gamemasters --
• Kaoru "KAGE" Yoshida [Takushi Rena]
• Geteilt "Gendou" Kuromiya [OmniChaos]
• Kamiya "Kam" Shikishima [Rhapsody]

Harrier Reapers --
• Bishop Jackson [Endless Warrior Sora]

We'll start once we have a few Players and Reapers, specifically Gamemasters and a Conductor. Have fun, everyone!
Last edited: