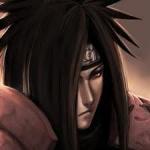 Joined

Nov 28, 2008
Messages

6,422
Awards

1
Last night I had a dream about KH3D. it wasn't a very long one. Basically I was watching a commercial for KH3D and this is how it went:

It started off with the Square Enix logo and then sanctuary started to play. Sora and Riku were shown standing before Yen Sid and Mickey at Mysterious Tower with a surprise look on their faces. After that Esmarelda was shown speaking to someone in the court of miracles is what it looked like. Zeus was shown speaking to Sora and Riku at a coliseum on mount olympus. Riku was shown sliding down the side of mount olympus attacking heartless on his way down. A boss battle between Sora and Sheer Kahn was shown in Jungle Book, Sheer Kahn did a lunging attack which made it look like he was jumping out of the screen at the player.

Next was shown Sora fighting a man in a hooded organization coat on the surface of the water at the dark meridian. The man was able to bring blocks of energy out of the water and shoot them at the screen which again had a 3D effect.

Next Kairi was shown being confronted by someone in an organization coat inside the pod room at the old mansion in Twilight Town. She summoned her Keyblade and she was with Hayner, Pence, and Ollete.

Terra was shown in Riku's awakening with a sad face, then Ven and Xion was shown in Sora's awakening with a sad face. Namine was shown in Kairi's awakening with a sad face. Aqua was shown with a hooded Ansem the wise at the dark meridian, she too had a sad face. Finally Lea was shown staring down at the ground with a sad face in what looked like Radiant Gardens.

Finally the logo of KH3D was shown and the narrator said rated E10 and up.

Since this was a commercial the scenes went by kinda fast and the whole commercial was about a minute long.

So yeah thought it might be interesting to post this and see what everyone thinks.