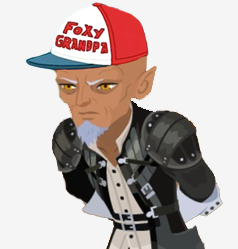 Joined

Oct 28, 2006
Messages

4,793
Awards

55
Location
This isn't Dealer Camel speaking, but his friend. Dealer's currently too weak to pick up his laptop let alone type on it, so he's dictating while I type.

According to the doctors he has less than ten hours left. I told him what you guys said, and you could tell he was really touched. He looks terrible now but is smiling as he can. He won't forget KHI even after he's gone. He doesn't believe there's a heaven, so he's not sure where he'll go – however, when I asked him if this worried him, he sort of mumbled, "Death's the next great adventure. I'm going to see it a bit early."

If those are to be Dealer's last words, please remember them and cherish them. He was a loving and caring friend and I'm going to miss him, and I hope you will feel his loss as well.
I'm actually shedding tears right now. Dealer_Camel will be remembered throughout KHI.