The end is nearing for Kingdom Hearts χ[chi]. Three years ago the PC game was released in Japan and featured Keyblade weilders traversing the worlds in search of Lux for their Foretellers. Guided by Chirithy, your heart connected with new friends and an everlasting bond was forged.
While the Foretellers were crumbling under the information of a traitor amongst them, you sought out answers with Ephemera. You saved Alice from losing her head. You demanded explanations with Skuld. You defeated the God of the Underworld. You witnessed Aced and Invi fight each other. You listened to Ava's pleas to see past the Keyblade War. And now, three years later, it's time for the end.
In celebration of the third anniversary of χ[chi], a new Key Art was released. While previous ones featured our fateful heroes in different clothes (1st Anniversary, 2nd Anniversary) this one is the most interested of the three released.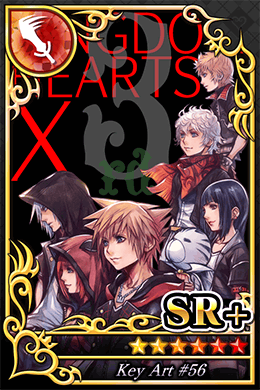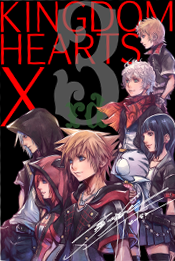 What's interesting is that since Sora is in his Kingdom Hearts 3 outfit, does this confirm Kairi and Riku's outfits for the much anticipated title? Will they be donning hoods for the final installment? Why does Kairi's hood have ears that mimic the Foretellers?
As χ[chi] will be shutting down in September, the most recent story update featured the player in the Keyblade Graveyard. Now, players have the chance to purchase Keyblade Armor based on their Foreteller Union, which was first introduced in Kingdom Hearts Birth by Sleep!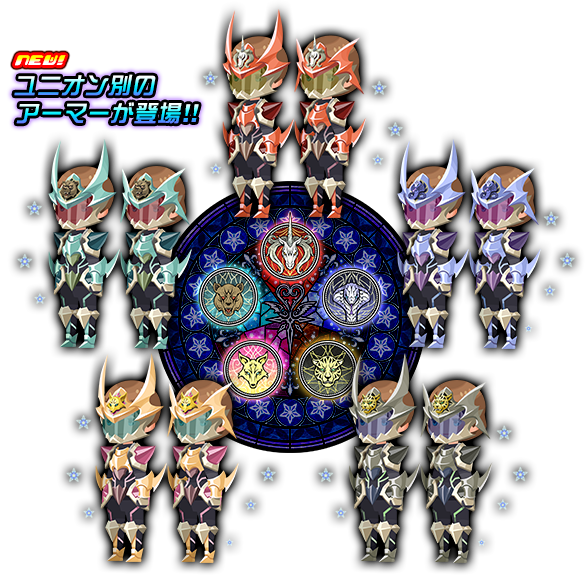 Kingdom Hearts Unchained χ will continue the story past Kingdom Hearts χ[chi] in "season 2" of the story. Kingdom Hearts HD II.8 Final Chapter Prologue will release in December for Playstation 4 and will feature χ Back Cover, a roughly 60 minute long movie about the Foretellers.