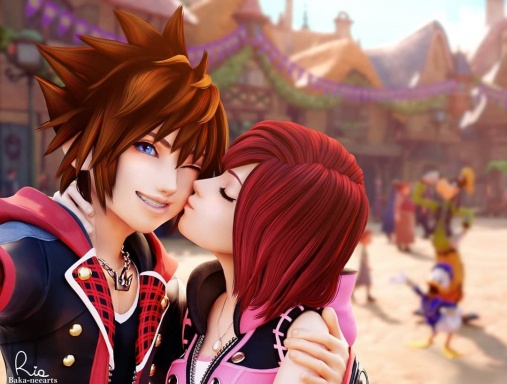 Joined

Apr 4, 2020
Messages

137
Awards

0
Age

25
Location
Before KHIII I had my doubts about KH having a happy ending, since basically all games tend to end on a sad or tragic note. But since this last entry, it was made clear how every sad ending would be reversed for a happy ending or revival of all characters who died.
So yeah, I'm pretty sure KH will have a happy ending! This makes the sotry a little more predictable because I think there is a charm to a bittersweet story and conclusion 0 but knowing that every sad story will come back later to end on a happy note makes the plot and character's fates a little more underwhelming...
I think the story is actually more predictable with the bitter sweet endings. Only then its predictable and we generally aren't to happy with the ending like KH3. xD but on the note that it will be a completely happy ending, well.. not entirely...I think for characters, yes, due to the message of the story and it overall having such big disney ties, the characters will endon a happy note. However, I do still believe there will be bad things that happen. I think
Oracle Spockanort
is pretty spot on with the ending could have them never able to return to destiny islands or something along those lines. I think the end of the series will end with everyone together, but the world as they know it has changed. Something along those lines. A good happy ending everyone can be pleased with, but Nomura's utterly predictable bitter sweet ending. However, as I've mentioned before. If Nomura gets over this seperation theme and actually progresses the story rather then run in circles, then we could be looking at a SRK theme moving forward which is what im strongly hoping by sora being completely seperated from the king and everyone else, removing donald and goofy from the picture, but Riku and Kairi remaining forever loyal and going after him. Riku is already there, just gotta get Kairi there to and boom, SRK. This could end with a happy ending, that everyone is pleased with and is a very positive note for the series and characters, that ISNT predictable. There are so many ways he could take the series if he went SRK.