It's not hard to imagine that fans wouldn't think much of Kingdom Hearts: VR Experience, now available as a free download from the Japanese PlayStation Store. After all, it was advertised as a 10 minute interactive video project and not an actual game. With an update to the experience slated to be released in Spring, it was expected for the content available within the game to be on the shorter side of things but with only three segments available upon release it still feels a bit short-handed.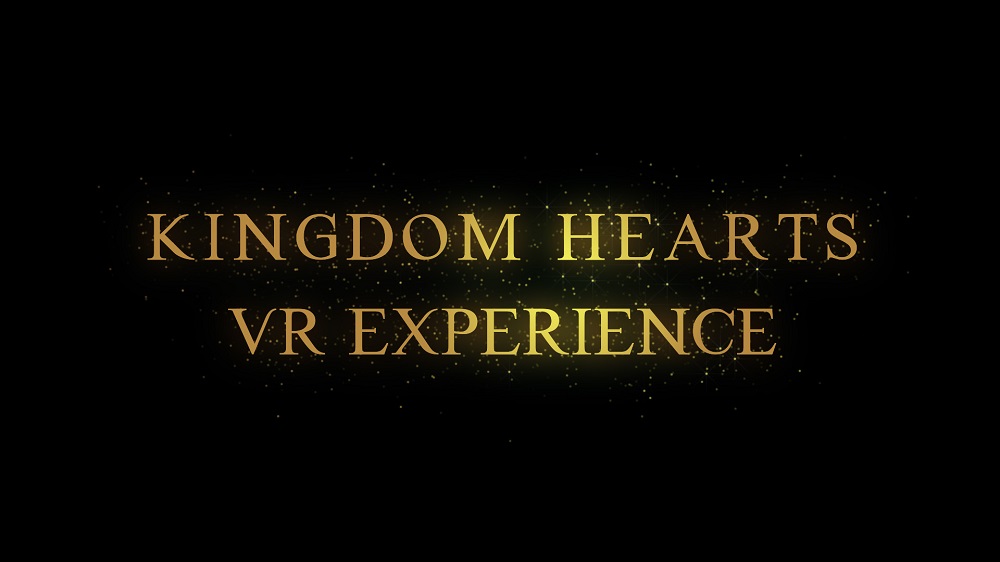 Kingdom Hearts: VR Experience was developed by Sony Interactive Entertainment Inc. and Square Enix. The "Virtual Reality Projection Mapping" project expands the visual experience and invites fans to fully immerse themselves in a 10-minute interactive video featuring music from the Kingdom Hearts series. The experience is mostly static, with the only movement being the Gummi Ship segment where you travel through a portal. 
The experience places you in the (larger than usual) shoes of Sora, as you go from the Gummi Ship to Destiny Islands, watching scenes from the entire Kingdom Hearts series go past inbetween those two segments. It's nice to sit back, listen to the music, and watch the history of the series fly past. 
The best part of the experience is presented at the end of the Destiny Islands segment. Reminiscent of the Fantasmic light show at Disneyland, you watch various openings from the Kingdom Hearts series play concurrently with various particle effects accompaning the visuals. It does feel like there's a bit much going on at once, especially with three openings playing at once to try and keep your eye on, but despite that it was a gorgeous celebration of Kingdom Hearts.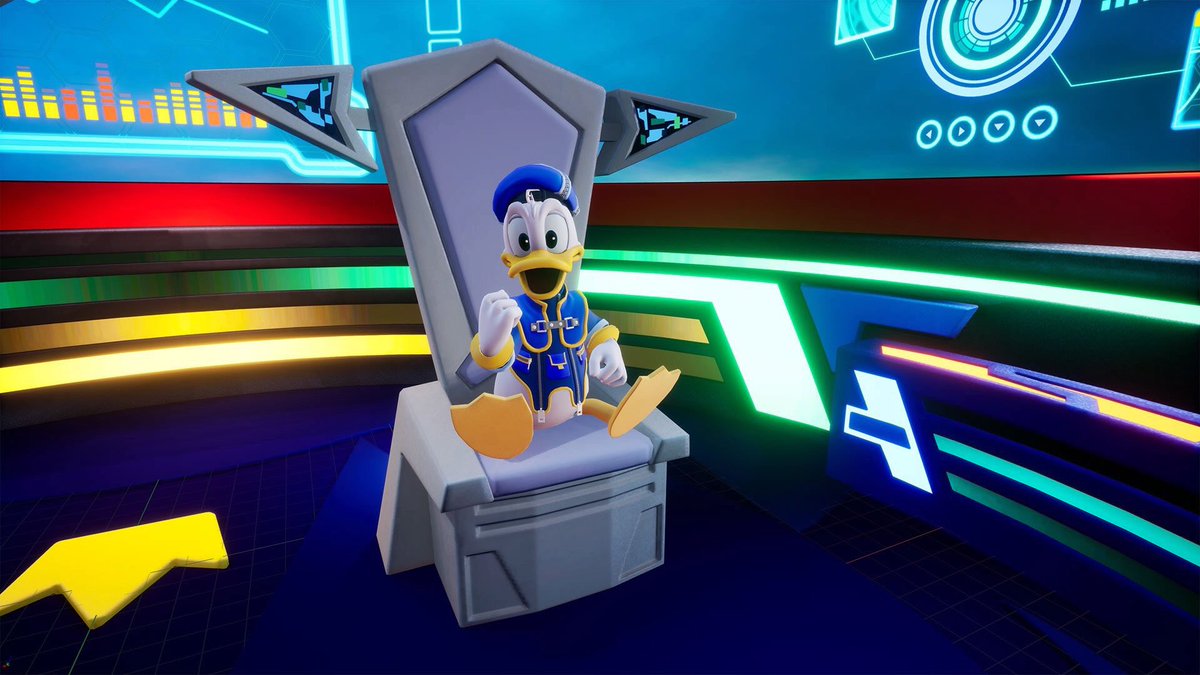 Donald and Goofy speak to Sora on board the Gummi Ship

For a free experience, it's a treat. Being next to Donald, Goofy, Riku, and Kairi as you're placed in the middle of two scenes from the oldest and most recent Kingdom Hearts games (until Kingdom Hearts III releases in a handful of days) pleased this Kingdom Hearts fan, but with Twilight Town being included in the next patch despite being included in pre-release materials, as well as the strangely absent motion-controlled fight scenes from the reveal trailer, it feels like the content that should have been included has been removed to meet a deadline, leaving the whole experience in an unfinished state.
Maybe too much was expected from this, especially with it being delayed twice, but knowing that a lot of what was first shown is now absent has me a bit disappointed that there initially wasn't more. With only Twilight Town confirmed to be coming in the future, I have to wonder if they do still have plans to include segments like those interactive battle segments, or if we will get to go inside the Land of Departure or if we are put onto a Station of Awakening. There was another option on the main menu that was inaccessible, so hopefully come Spring there'll be a lot more there for people to sink their teeth into.
Overall, it was a nice experience to lose myself in. I was in awe of the beauty captured straight from the games and the feeling of being on Destiny Islands with Riku and Kairi was wonderful. The lack of content that is being saved for a future patch definitely makes it feel like this experience is not worth downloading until that patch, and even then who knows how much content will be delivered in that patch as well. It's a nice, small treat, but one has to wonder if it was ultimately a necessary one.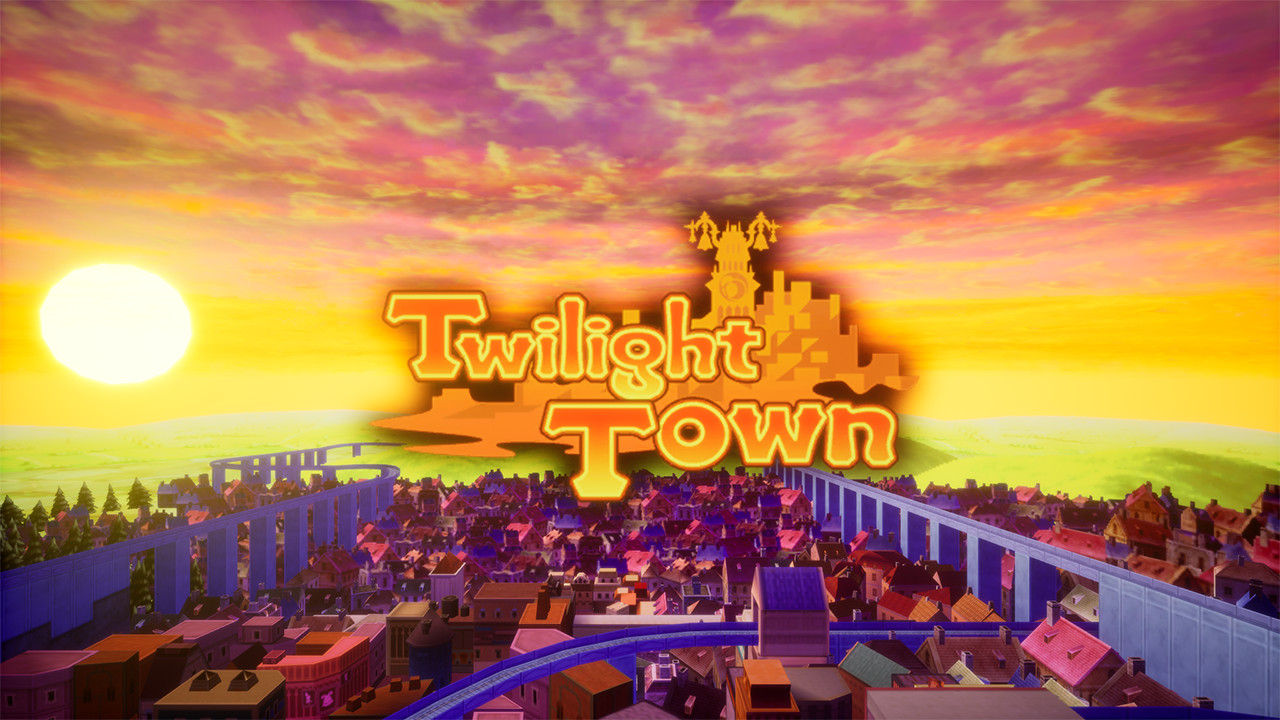 The Twilight Town expansion is teased at the end of the experience
Name: Kingdom Hearts: VR Experience
Release Date: January 23rd 2019 (Japan) / Worldwide release confirmed but no date given
Hardware: PlayStation 4, PlayStation VR headset, PlayStation Camera
Patch: Sleighted for Spring 2019
Length: 10-12 minutes
Price: Free