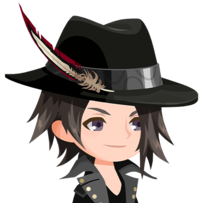 Joined

Jan 10, 2020
Messages

300
Awards

3
Maleficent seemed to have partly forgotten the events of Union X until the events of recoded reminded her, so it could be involved.

We dont even know, if the amneisa is part of the timetraveling process or if its something done outside of it. It'd be interesting if the one that initiates the return of the person can also effect how they return and how much they recall.

Brain seems to be in a similar position to the Foretellers as he seems to remember most things. Now we just need to know if that's true for the others or if he and rhe foretellers used another methode.
So, I did some thinking and got an idea: maybe it is the strength of the memory that matters. Maleficent was resummoned by the fairies, who remembered her very well. In Brain's case, his arrival doesn't seem to be very far in the future, and also Luxu either is Brain or used Brain's body, both of which are good reasons why he would remember Brain very well. But when the other four arrived, Luxu had centuries of body-hopping behind him. This must have affected his memory of them, and with faded memory he gets suboptimal results.
That's what I thought, too! But that would mean that Ephemer would live a veeeeeeery long time lol
Or maybe he died while looking for the Player, and had the same choice as Player did. Remember that Eraqus was also having strange dreams about the past. Then compare the relationship between Ephemer and Player to that of Eraqus and Xehanort. See where this is going...?
Personally, I believe the whole joining with another heart thing is just a fourth wall breaking way to explain why we are playing as Xehanort in Dark Road. But if there is more to it than that, then what I'm suggesting is a real possibility.