It seems Kingdom Hearts fans in pretty much every part of the world that's not North America or Japan are going to have to wait a little bit longer for Kingdom Hearts Unchained x[chi].
The official Kingdom Hearts twitter sent out a tweet detailing that the announcement for Unchained x[chi] at E3 was just for North America, as it was already announced to be coming to Japan.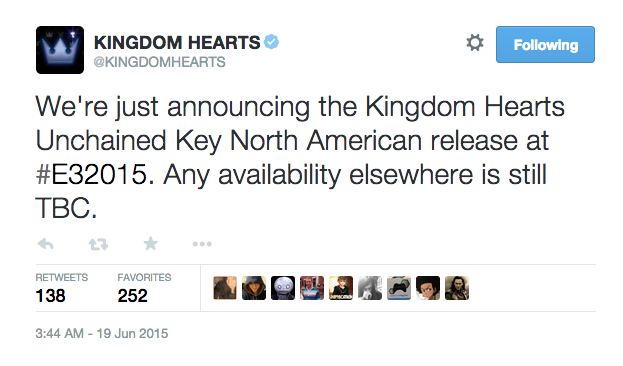 As an Australian, this news saddens me as I know it will sadden those who don't live in Japan or North America. Hopefully that because it's worded as "TBC" and not "TBA" it means that the game will indeed be coming but it's yet to be seen.