It's been a long time coming, but Kingdom Hearts Unchained χ[chi] is finally coming to the west on iOS and Android. Releasing on the App Store and Google Play, Kingdom Hearts Unchained χ[chi] is set inside the Book of Prophecy's and tells the fairy tale story of the Keyblade war, and your avatar travels to many Disney worlds to collect Lux from the Heartless. Guided by a mysterious creature known as Chirithy, your fraction is pitted against each other in daily and weekly battles for eternal glory. Recently the character Ephemera has come into play to advance the plot.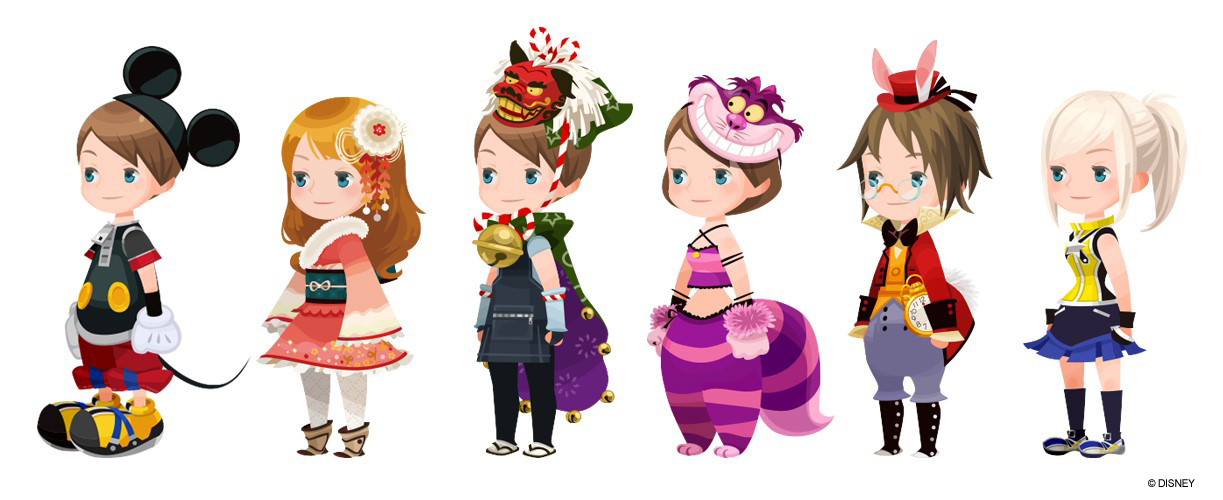 Kingdom Hearts χ[chi] was released on internet browsers for Japan back in 2012. The game has grown incredibly popular among Kingdom Hearts fans, both Japanese and English speaking. Kingdom Hearts χ[chi] was revealed to be important to Kingdom Hearts 3's story, especially with the addition of a scene in Kingdom Hearts Re:coded HD Cinematics where Maleficent is on track to find the Book of Prophecy's.

Opening up the world of KINGDOM HEARTS like never before, SQUARE ENIX® and Disney Interactive today announced KINGDOM HEARTS Unchained χ (read as Unchained "Key"), the first game in the KINGDOM HEARTS series to come to iOS and Android devices. It will be available as a free-to-play app (with in-app purchases) in North America.

In KINGDOM HEARTS Unchained χ, players will uncover story elements from the earliest parts of the series' history, as well as from the highly-anticipated, upcoming KINGDOM HEARTS III. For the first time in the series history, players will create their very own Keyblade wielder and adventure through Disney worlds with beautiful and stylized art, while interacting with a rich cast of memorable Disney characters.

Customization takes center stage with a slew of features for players to fine tune their character. Players can collect, fuse, and evolve items to customize the attacks that their Keyblades can do, team up with other players in guilds to take down giant Heartless bosses, and much more. Combined with the new Avatar system and diverse outfit selection, this is the most personalized KINGDOM HEARTS experience yet.

Key features of the title include:

·         Beautifully rendered Disney worlds with stylized art

·         Co-op battles against giant heartless bosses

·         A variety of unique character costumes, based on seasonal events and Disney themes
Kingdom Hearts χ[chi] was officially revealed last month, with Kingdom Hearts Creator and Director Tetsuya Nomura saying the smartphone version was essentially made just for Western audiences. KHInsider have spent the last three years creating guides and translations to help players navigate through the base Japanese game. We are very excited for the newest venture for the Kingdom Hearts series.