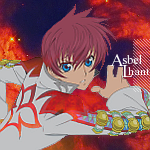 Joined

Apr 25, 2009
Messages

4,888
Age

29
Yeah I was thinking of making a fan fic about Master Xehanort doing his day as a young keyblade master. Of course this will include Master Eraqus and I'll add some Final Fantasy characters that I think should be there during his time. Since I haven't play BBS there shouldn't be any spoilers guys. This is just for fun and I think it would be fun writing a story about the bad guy. Anyway let this story begin.
Prologue
:
Light and Darkness...Darkness and Light. People fear the dark, but they love the light. I was once like many people that feared the darkness. I thought if I embraced the light I would be one of the greatest keyblade masters. Oh, how I was wrong to think like that. In those days I was only foolish to believe light would grant me the title to be the greatest. When I discovered the power of darkness was the key, I embraced it. I also found out the keyblade was also able to open one of the legendary Kingdom Hearts. My master would tell Eraqus and I stories about Kingdom Hearts, the keyblade, the keyblade wars, darkness and light, and alot of other things best left in the past. I remember those days of my youth. How I wish I had them back. I remember a vision-or was it a dream? I remember seeing a boy wielding a keyblade. I remember hearing his name in my so called dream. It seemed he would be the one that will save those from the suffering. His name came up in my vision many times. And his name was......
Well its short but, just to get things off the ground anyway tell what you think about it. If people like it I'll sure to continue.
Last edited: