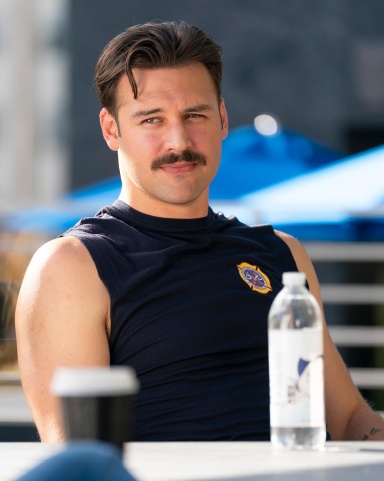 the only villain on staff
Staff member
Joined

Jul 13, 2008
Messages

31,929
Age

27
Location
Website
If you are feeling lost after finishing Kingdom Hearts 3, perhaps this would be the best time to catch up on the Kingdom Hearts novel series! Yen Press plans to release Kingdom Hearts Re:coded: The Novel written by Tomoco Kanemaki on August 20th, 2019.
Written by Tomoco Kanemaki (scenario writer for 358/2 Days) and illustrated by manga artist Shiro Amano, the Kingdom Hearts Re:coded novel provides more in-depth story details for the game, allowing fans to reexperience the game in a whole new way! 
Pre-order Kingdom Hearts Re:coded: The Novel right now on Amazon and Barnes & Noble.
With the Organization defeated, all is right with the world. Mickey and his friends from Disney Castle have returned home, only to find a mysterious message has appeared in Jiminy's journal that Jiminy knows he didn't write. When they go to investigate, a new adventure begins in the hidden worlds inside the journal...
Also, the cover art for Kingdom Hearts Birth By Sleep: The Novel has been revealed, featuring Terra, Aqua, and Ven on the cover. It releases in bookstores on March 19th, 2019. CHeck out the cover art below:
KINGDOM HEARTS Birth By Sleep: The Novel
Page Count: 448
Price: $20 USD
Release Date: March 19, 2019

Ten years before Sora fought to save the worlds, three young Keyblade wielders named Terra, Aqua, and Ventus trained in the hopes of becoming Masters one day. But on the day of Terra and Aqua's Mark of Mastery exam, everything changed forever, and the three each set off on their own journey...

Amazon | Barnes & Noble | Book Depository (Free Shipping Worldwide) | Books-A-Million | Indiebound 
Remember to purchase a copy of the latest release in the Kingdom Hearts novel series, Kingdom Hearts 358/2 Days! Also, don't forget to pick up a copy of Kingdom Hearts: The Novel, Chain of Memories: The Novel, Kingdom Hearts II: The Novel Volume 1 & Volume 2, and the Kingdom Hearts manga series by Shiro Amano!
Follow Kingdom Hearts Insider on Facebook, Twitter, and Tumblr for the latest updates on Kingdom Hearts Union χ [Cross], Kingdom Hearts 3 and all things Kingdom Hearts! 

Last edited by a moderator: