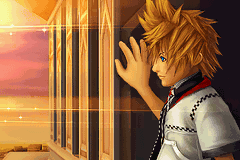 Joined

Feb 15, 2016
Messages

289
Awards

10
As much as I hate the Berserkers, Assault Riders, and Hot Rods from KHII, I will say that they certainly added some difficulty that was much needed in some of those areas. The Hot Rods were a bit too brutal in Timeless River, though.
As much as I've heard about Hot Rods being tough, I didn't die to them in my recent Proud Mode run like I did to the Hammer Frames you encounter at around the same time. In fact I thought they were a fun challenge. Same with Berserkers; they're tough but I felt that made things more interesting.
I'm not a fan of Assault Riders, though, even though I didn't find them quite as difficult; it seems like you're meant to get behind them and attack but they move too fast for that to be a viable strategy.