I find this a...pretty major plothole in the old Organization's plan.
So...from what I'm understanding, Xemnas is trying to make Kingdom Hearts. And to do that he's trying to collect all the hearts captured by the Heartless. But like...they kept saying that they NEED Xion, Roxas, and Sora because they're the ONLY ones that can take back the captured Hearts...right?
But like...this doesn't make sense to me.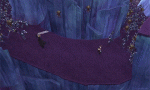 This gif shows Cloud & Leon fighting the Heartless. And at ease, they're freeing the captured Hearts, right? They keep making out that Sora's the only one capable of freeing the captured hearts, but in this and MANY other occasions, just about ANYONE with a weapon seems capable enough to free the captive hearts.
It...doesn't make sense to me at all.