trapped in revamp hell
Staff member
Joined

Nov 1, 2009
Messages

17,750
Awards

36
Looking for the perfect gift to surprise that special someone? Well look no further! K Uno, a brand that produces bridal, fashion and custom jewelry in Japan, has released new KINGDOM HEARTS themed jewelry and accessories as part of their U-TREASURE line!
At a recent press conference, staff of K Uno revealed that they've received requests to create a KINGDOM HEARTS line for a very long time, and finally have the opportunity to answer those calls.
First is this beautiful engagement ring, representing the world view of KINGDOM HEARTS. A heart, one of the key symbols of the series, is clearly visible at the seat of the stone. 
Platinum: 88,000 yen | Yellow/White Gold: 78,000 yen | Silver/Cubic Zirconia: 29,000 yen 
Followed by two matching rings, one featuring Kingdom Key and the other Kingdom Key D.
Platinum x K18 Yellow Gold: 210,000 yen | K18 White x Yellow gold: 185,000 yen | Silver: 30,000 yen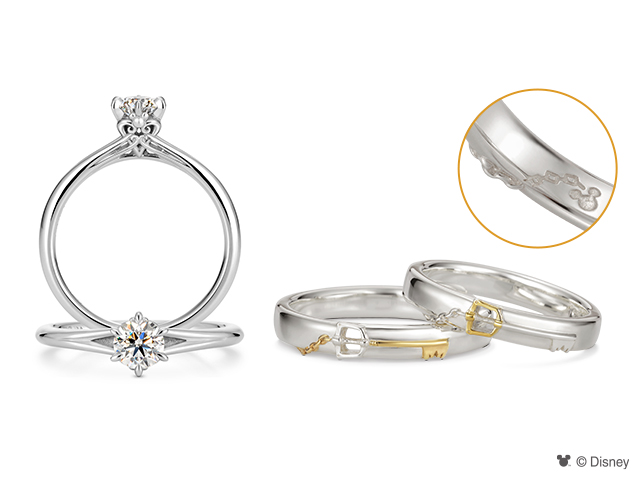 Necklaces of Kingdom Key and Kingdom Key D are also available.
K18 White x Yellow Gold: 60,000 yen | Silver x K10 Yellow Gold: 32,000 yen | Silver: 15,000 yen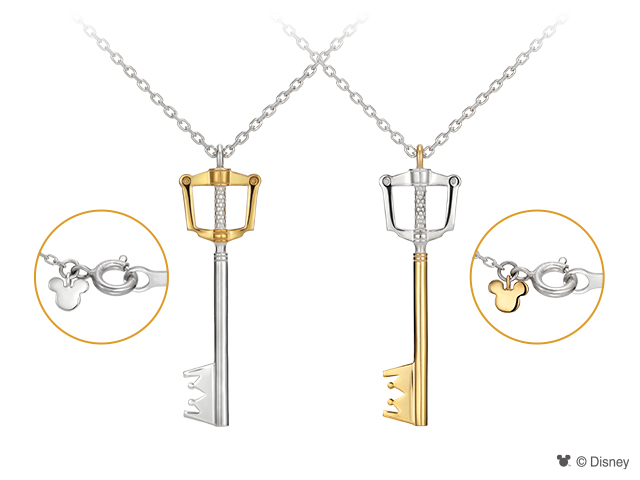 Following that are necklaces of Oblivion and Oathkeeper!
K18 White Gold: 65,000 yen | Silver: 12,000 yen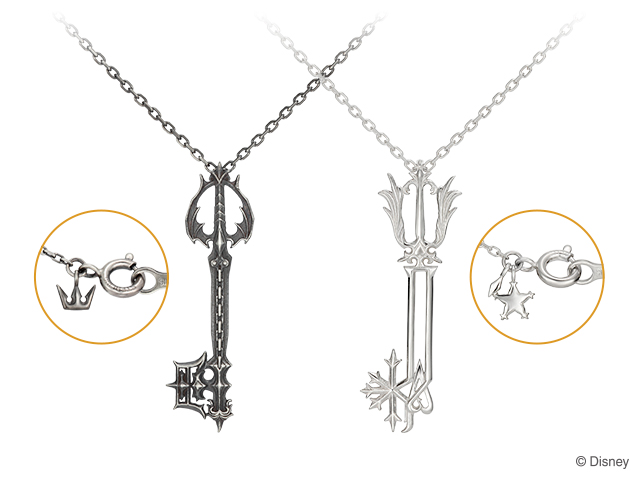 And finally, there are necklaces of Sora's crown charm and the iconic heart symbol!
K18 Yellow Gold: 48,000 yen | K10 Yellow Gold: 28,000 yen | Silver: 10,000 yen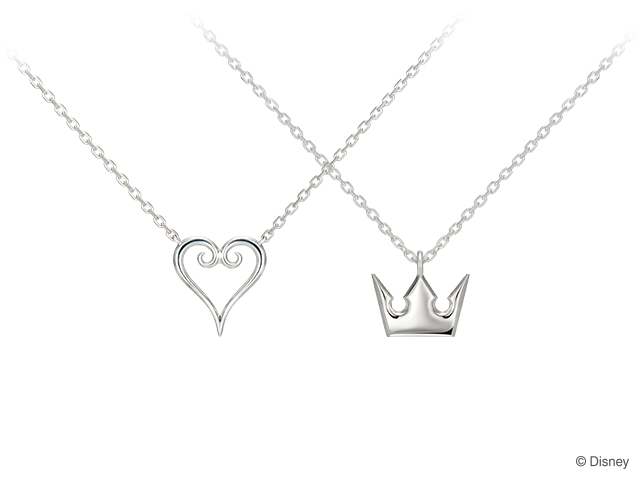 These items can be purchased at the U-TREASURE pop up shop in Shinjuku-ku, Tokyo until 9/30, U-TREASURE's online shop, and the online shopping website omni 7.
Source: 4gamer