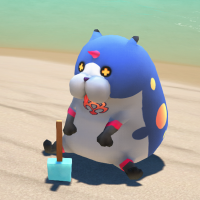 Site Staff Manager
Staff member
KHUX spoilers I guess.

I'm just not a fan of where the story is going. I don't need all of these mysteries in KH3. Nor do I want any more of these "actually, I'm not X, I'm C!!!" moments. It was already a slap in the face when they revealed that even Luxord and Demyx are from the x-era, but now Luxord is not "Luxord", but whoever the hell he actually is. Just like with the Xigbar-is-Luxu reveal. I don't like these.

I woud have been happy if the only ones to come to the present had been Ventus, Lauriam, and Elrena. But nah, now it's:

Aced
Gula
Invi
Ira
Luxu AKA Xigbar
Ventus
Lauriam
Elrena
Luxord
Demyx
MoM, according to the Secret Ending

That's 11 characters.. I did NOT need all of these in the present ffs

The only ones we don't know as of yet are Ephemer, Skuld, Ava, Strelitzia, and Brain. But you can BET they'll come back as well. At least two of these are Girl X and Nameless Star.
Did we ever really know who Luxord was? He was a blank slate of a character that they are only just now giving a backstory. Likewise for Demyx. Pre-KH3 everyone was demanding to know who these characters were before they became Nobodies, and now that they're finally starting to fill in the blanks, everyone is turning their noses at it. Is it because of the UX connection? Because it'd been so long that we accepted the idea that they were just random no names with weird quirks?
Last edited: