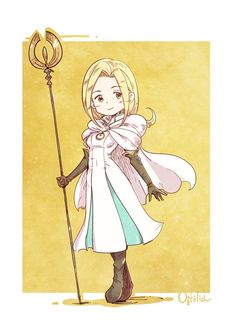 The Cleric of Flamesgrace
Joined

Oct 2, 2012
Messages

2,012
Awards

8
Age

30
Location
Can you post or send me to a screen print of when he said "I died enough times that caused him to quit"? I haven't seen that anywhere.

Also KH2FM should be the template that they used for KH3 and then add more beyond it, why are you happy with the base game having less content then a game that came out over 10 years ago? I'm not saying this to be combative but I just don't get it. They should be building off of KH2FM to make KH3, then they should expand on that. We've waited so long, no one who loves the series should be happy with this.

The 3 hour worlds was definitely hyperbole, all game creators say that the game is longer than it is. I think that the worlds will probably be max 2 hours, if you want to take it leisurely and collect everything, then yeah it's going probably be longer but the story content won't be 3 hours.
For me, "amazing" things don't become the new norm, but are treated as an exception to the norm. The reason I'm ok with ANYTHING in this game is because, to be frank, the real world itself right now is so crappy that even the shoddiness of KH storytelling and lack of content seems good in comparison.
I get hype over nothing lol, and I'm not disappointed because if my hype is just considered "meh" to everyone else, not much is actually that bad to me.