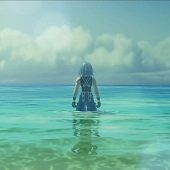 Be Wiser Than the Serpent
Joined

Nov 4, 2012
Messages

3,769
Awards

37
Good.

That's what we've been wanting since KH2.

No more Square nonsense to bring the series down.
Define "we." I've only wanted for the Disney worlds to be relevant to the plot again (and
all
worlds to feature complex world designs for platforming). All I ever expect out of KH is for the Disney-original worlds ratio to be 70-30 or 80-20. Also FF characters are a quintessential, original part of this franchise, just as much as the Disney characters. Neither should be getting the shaft in a series that is sold as a Disney-FF crossover.