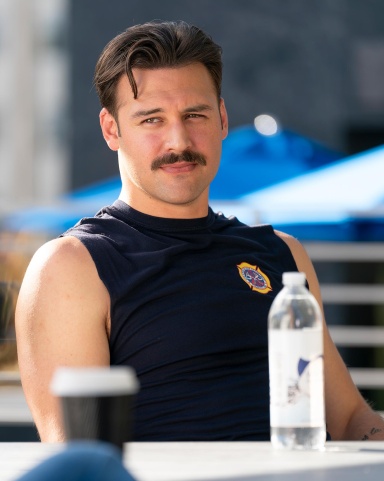 written in the stars
Staff member
Joined

Jul 13, 2008
Messages

35,551
Awards

96
Age

32
Location
Website
Hopefully you all have picked up copies of Yen Press' KINGDOM HEARTS FINAL MIX Volumes 1 & 2 which contain additional chapters not included in the original TokyoPop print of the series, and KINGDOM HEARTS: CHAIN OF MEMORIES that released a few days ago! If you haven't, drop by your local bookstore or visit an online retailer and get your copies today!
On July 30th, the first of the two KINGDOM HEARTS II omnibuses will be released in the United States, then the second will follow on August 27th. Below are the new covers for the two omnibuses which collect the first five volumes of the series, also being the first time volumes 3-5 will be available to the American market since TokyoPop dropped the series in 2008.
KINGDOM HEARTS II Volume 1 omnibus will contain the original volumes 1-2 as well as half of 3. Volume 2 omnibus collects the remaining half of volume 3 with volumes 4-5. 
Also, don't forget to pre-order KINGDOM HEARTS 358/2 Days and Shiro Amano: The Artwork of Kingdom Hearts and let Yen Press know you want to see the novels translated!
Follow us on Twitter, Facebook, and Tumblr for all of the latest news on KINGDOM HEARTS -HD 1.5 ReMIX- and KINGDOM HEARTS 3!
KINGDOM HEARTS II Volume 1
Page Count: 480
Price: $19 USD
Release Date: July 30th 2013

Here is the continuing the adventure begun in Kingdom Hearts and Kingdom Hearts: Chain of Memories! Our new story takes place sometime later, in the quiet little 'burb called Twilight Town, a place nestled between night and day. Sora, Donald, and Goofy awaken after a long slumber with clouded memories - and continue their search for their friends!
KINGDOM HEARTS II Volume 2
Page Count: 496
Price: $19 USD
Release Date: August 27th 2013

Stunned by the cryptic words spoken by Namine, Roxas desperately tries to uncover the true connection to his dream-self, Sora. For her part, Namine wants to help Roxas in his quest, but she'll have to act quickly before DiZ succeeds in his plan to "dispose" of her. And then there is the question of Axel, and just whose side he is really on!
Thanks to forum member Antiquity for the tip!