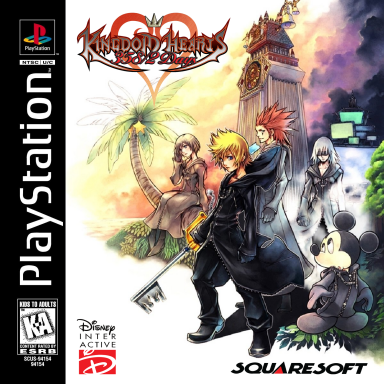 Joined

Jun 20, 2016
Messages

83
Age

23
So um, I've never started a normal thread before, but here it goes.
Back in 2014, I was a huge fan of video game remixes that replicated the sounds of their predecessors (eg. FFVII music in the FFVI/SNES style) because they were kinda like these big "what if's". I figured at the time that Kingdom Hearts remixes using SNES instruments from Squaresoft's golden days would've been only natural, but to my surprise only one SNES remix existed, and it used none of Square's instruments. So I got curious enough to get myself a copy of FL Studio and try out the Squaresoft soundfont from Steven Rhodes on a music rip of End of the World from the original game someone posted. I was floored by the results and decided I would go a full series of remixes to upload onto my poor neglected YouTube channel. The result was this:
The series was so popular (for a guy without even 50 subscribers), that it both revitalized my channel and lead to me making another series of remixes.
You may have actually seen KH13 show off 2 of the tracks a while back, but i figured I might as well share here since I'm new. If you're curious about my channel you can find it
here
, and if you have any questions or comments about any of the remixes, don't hesitate to write a reply!