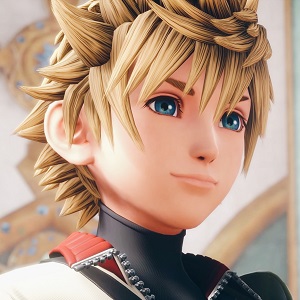 Joined

Oct 22, 2010
Messages

10,531
Awards

37
Location
Let's try and keep it under control this time around. Jumping the rails during the Japanese D23 was rather unpleasant.
Lol, I'm like preaching that ever since KH 3 got finally announced, and yet people keep overhyping, getting too much hopes up and then throwing "Kindergarten"-like tantrums if their imagined expectations (including "promises" that were actually never made by neither Square nor Disney) are not met.
Hello I'm Eel, I like to be an asshole

Dude just chill. As Spockanort stated, a trailer for public is confirmed. Stop being such a negative troll.


This right here. Let's just calmly wait. C:
While it is a bit trollish since Jump Festa Trailers so far have
always
been public, one cannout really blame him for generally advising caution as we have by now seen more than once that parts of the fandom like to spread unconfirmed information without reliable source which then gets blown out of proportion in terms of expectation and suddenly there are "promises" for something which were not actually officially given anywhere.
The "hype train" has already more than once made people forget/ignore to take things with a grain of salt and look for actual true official confirmation on things. Now of course this is Jump Festa, Nomura's favorite event
and
an open, public event to which we have a confirmation at hand in the OP already, unlike as it was with the D23 Expo.
Calmly wait and see what develops is the attitude one should have
in general
with things like these. This so-called "Trailergate" recently really made me facepalm more than once.