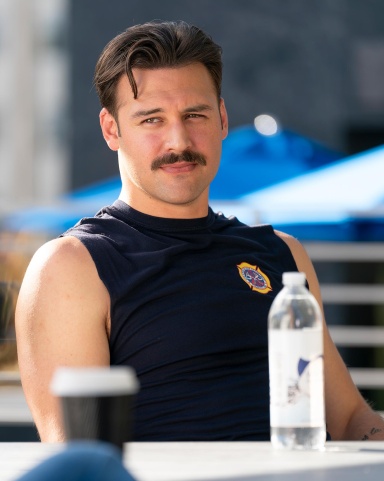 written in the stars
Staff member
Joined

Jul 13, 2008
Messages

35,551
Awards

96
Age

32
Location
Website
The official Japanese KINGDOM HEARTS HD 2.8 Final Chapter Prologue website has updated with 14 new screenshots from KINGDOM HEARTS Dream Drop Distance HD, KINGDOM HEARTS χ Back Cover, and KINGDOM HEARTS 0.2 Birth By Sleep -A fragmentary passage-. The website has also been updated with summaries of each title in the collection along with character biographies for the main cast.
Thanks to Zephyr and Saken for the translations!
---
KINGDOM HEARTS Dream Drop Distance HD
By opening the seven sleeping keyholes, they can return back as true masters.

To prepare for a great threat in the future, Yen Sid decides to have Sora and Riku partake in the Mark of Mastery. Sora and Riku will venture to seven sleeping worlds to open their hidden keyholes and gain new powers. 
 



Sora
The series' protagonist. A young cheery and energetic boy who wields the Keyblade. Together with his friend Riku, they aim to become Keyblade Masters as they travel to awaken the sleeping worlds.
Riku


The series' protagonist. He cares for Sora and has a side where he can calmly observe situations. Together with Sora, they aim to become Keyblade Masters in a new adventure.

Spirit / Nightmare / New Spirits appear


From the sleeping worlds, there are creatures that eat dreams called 'Dream Eaters'. Within Dream Eaters, there are the friendly 'Spirits' and the ones that attack are the 'Nightmares'. The Spirits help Sora and Riku on their journey.
KINGDOM HEARTS χ Back Cover 
In order to know the end, the world begins with the oldest story, which is revealed in KINGDOM HEARTS χ[chi]…
This world is full of light.
This world is to be covered with eternal darkness…
A boy named Ephemer seeks out the truth of the Book of Prophecies.
From the words of their master, it troubles the union leaders.
The Foretellers have all of the written events of the future except for one page of the prophecy which was not described…
Master of Masters
The Foretellers' master. No one can tell what his intentions are.
Ava
Leader of Vulpes union. Because she is close to the age of her Keyblade wielders, it's possible to communicate with her like a friend.
Aced
Leader of the Ursus union. A fierce personality with a strong stature, he is obsessed with strength. For the basis of his own justice, he tends to put his feelings aside.
Gula
Leader of Leopardus union. A cold personality that turns down companionship. However, this is just one side of his personality.


Invi
Leader of the Anguis union. With a virtuous personality, she has great confidence in her master.


Ira
Leader of the Unicornis union. A steady personality, he is often mocked by his master for being too serious.

KINGDOM HEARTS 0.2 Birth By Sleep -A fragmentary passage-

 
"If I turn back time..."
Left desolate in the Realm of Darkness, in a place where even memories crumble with time, Aqua, aimlessly, endlessly wanders about...
And, what she finds...
Manifesting right before her very eyes, illusions of Terra and Ventus...
Enveloping the scenery about her in thorns, the view she beholds is just as what she had once beheld at the "Enchanted Dominion"...
Aqua


A young Keyblade Master. She allowed herself to fall into the Realm of Darkness to save a friend, where she now wanders...

King Mickey


Disney Castle's King, and a Keyblade Master. 




He tells of the tale of his encounter with Aqua in the Realm of Darkness.
Follow Kingdom Hearts Insider on Facebook, Twitter, and Tumblr for the latest updates on Kingdom Hearts Unchained X, Kingdom Hearts 3, Kingdom Hearts HD 2.8 Final Chapter Prologue and all things Kingdom Hearts!