Square Enix Japan have released a special Kingdom Hearts HD 2.8 Final Chapter Prologue wallpaper for fans to enjoy. Acting as a calendar for the month of January, the wallpaper showcases the box art for Kingdom Hearts 2.8, which will release on January 12th 2017 in Japan!
How about downloading a deluxe wallpaper to decorate your smartphone? The patterns and design update every month - don't miss out!
PC / MAC
1024x768 | 1280x1024 | 1920x1200

ANDROID
1440x1280 | 2160x1920
IPHONE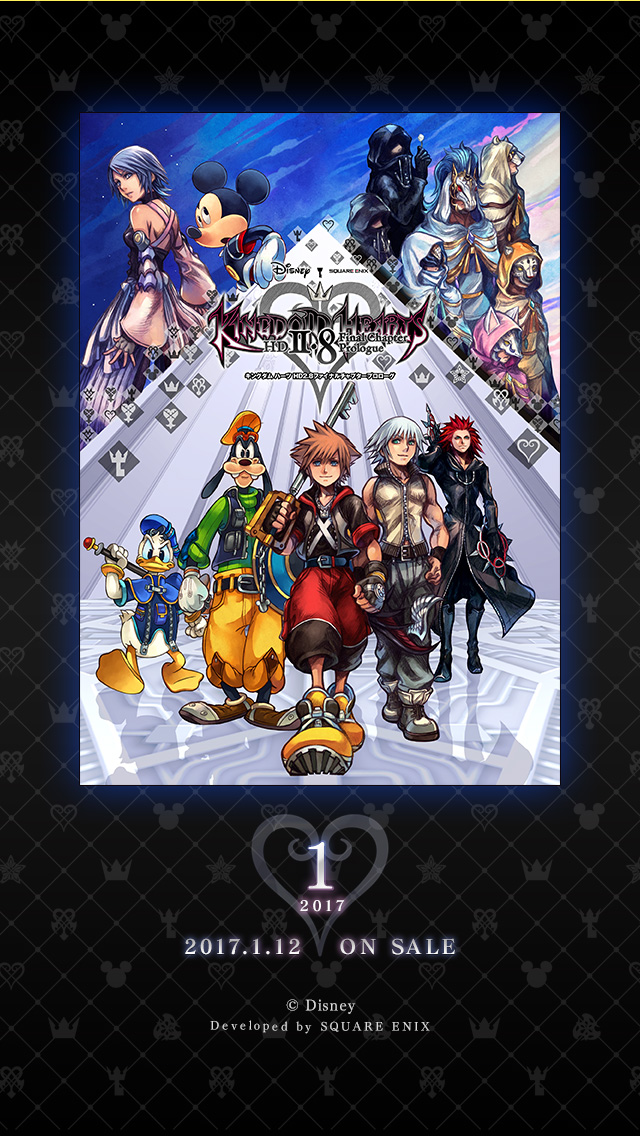 640x1136
Thanks to Aibo and thanks to Goldpanner for the translation!