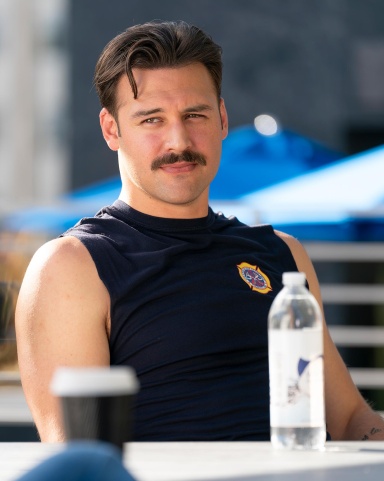 written in the stars
Staff member
Joined

Jul 13, 2008
Messages

35,551
Awards

96
Age

32
Location
Website
After all of the new KINGDOM HEARTS HD 1.5 ReMIX info we got in January, the official HD Remaster website has updated with KINGDOM HEARTS 358/2 Days complete with character bios, screenshots, and a list of the additions that will be in the collection that releases March 14th 2013.
Among all of the new additions to the website, there is also an updated version of "Dearly Beloved" from the first KINGDOM HEARTS game which sounds gorgeous!
Thanks to Zephyr for the translations!
Roxas No. XIII
A boy that can wield the Keyblade. Roxas has no memories prior when he joined Organization XIII. He spends his days following instructions.

Xion No. XIV
A girl who joined Organization XIII as the new fourteenth member. She can wield the Keyblade similarly to Roxas.

Axel No. VIII
A man whose truer intentions are kept secret. He is entrusted to be Roxas's mentor.

Xemnas No. I
The leader who orders Organization XIII. He has a power of overwhelming force that is feared by other members.

Xigbar No. II
As an early member of Organization XIII, he has a variety of special privileges. He is keen in observing his surroundings.

Xaldin No. III
A brave warrior who's able to wield as many as six spears. Although he takes the appearance of a warrior, he is also skilled in cleverly deceiving the hearts of people through speech.

Vexen No. IV
He is interested in unusual and experimental research. He sticks around older members of the Organization and he has an attitude towards newer members of the Organization.

Lexaeus No. V
Physical and tough, he boasts great power. He is a silent warrior who's quick at executing attacks.

Zexion No. VI
He has a calm demeanor but he is a great tactician that can take advantage of others without hesitation. He is the youngest among the previous members of the Organization.

Saix No. VII
His trust with Xemnas is very strong. He takes on the role of lieutenant despite being one of the more recent members. He seems to be closely related to Xemnas.

Demyx No. IX
He's a pretty carefree and childish guy. He's often replied with rude comments such as being weak and unreliable.

Luxord No. X
Being a gambler to the core, he enjoys every game he plays. He prefers words of affection and he is a natural gentleman.

Marluxia No. XI
He joined the Organization late but regardless, he's been proven and praised for his talent and ability. He is considerably ambitious.

Larxene No. XII
She looks down on other people besides herself. She is ruthless and gives no mercy to anyone.
Charms of the HD version
The popular game KINGDOM HEARTS 358/2 Days has become a large HD video remake!

A touching story remade in HD quality!
Because of its release in 2009, KINGDOM HEARTS 358/2 Days gained popularity for its impressive story and exhilarating action.
The HD footage remake takes portions of its acclaimed story!
You'll be able to appreciate the story of their days in the form of chapters.

The story is drawn in HD picture quality. The directing of their facial expressions and movements are better produced for the protagonists.

The length of the video is quite large in volume that it extends over about 3 hours!
Event cutscenes in the original DS version are upgraded in HD! They are 40 minutes long or more!

Many of the cutscenes that didn't originally have voice acting are now included. They are over 2 hours long!
Many of the newly created scenes that didn't have voice acting in the original version are over a whopping 2 hours!
Combined with HD footage from the original is a total of 2 hours and 50 minutes!

Insights for the latest additions in the story!
Roxas's Diary and the Secret Report present in the original version as well as a new Character Glossary are added. You can learn more about the story of KINGDOM HEARTS 358/2 Days.

· Roxas's Diary - Roxas's days are recorded in this diary.
· Secret Report - Documents referring to another character relating to Roxas.
· Character Glossary - Introductions of characters that have appeared in the story.

Rewards for viewing content is added!
You can get a custom PS3 theme for viewing all of the cutscenes/contents.

Trophy Support!
You'll be able to get a trophy according to your progress watching the cutscenes.

Update: Earlier this week Yoko Shimomura also talked about the remastered music for KINGDOM HEARTS HD 1.5 ReMIX on her Facebook page. The KINGDOM HEARTS composer discusses her team-up with Benyamin Nuss, a famous German pianist who has performed at Symphonic Fantasies - Music from Square Enix, and Hiroyuki Nakayama who has worked on many soundtracks from Square Enix like Piano Collections KINGDOM HEARTS and FINAL FANTASY Orchestral Album. 
[Part 1] There's going to be information coming soon for KINGDOM HEARTS HD 1.5 Re:MIX. It has remastered music! The upgraded versions are live recordings. I've participated with other pianists named Benyamin Nuss and Hiroyuki "Chopin" Nakayama. It was a wonderful performance. I'd like you guys to listen to the music I've composed with them.
Official KINGDOM HEARTS HD 1.5 ReMIX Site

[Part 2] Last year we had a resale for LIVE A LIVE's soundtrack. In a popular overseas game music site, OSV, I was given a gold medal for "Best Re-Issue of 2012!" I was so happy. Thank you everyone who loves LIVE A LIVE and purchased the soundtrack!
Original Sound Version

[Part 3] I was receiving an interview from Osaka College of Music and the interview was also published in the university newsletter "Muse Vol. 224". There's a .pdf file on the official website. Please visit if you have spare time. You could say I was a pretty poor scholar. (sweatdrop) You could even think I wasn't a human being, I'm actually quite surprised myself. (laughs)
Muse Vol. 224