It has been a massive news day for us all hasn't it? Well, it doesn't stop there because the box art for KINGDOM HEARTS HD 1.5 ReMIX has just been released and it looks gorgeous! Check it out under [READ MORE]
Square Enix Japan has also updated their online product page with the new boxart!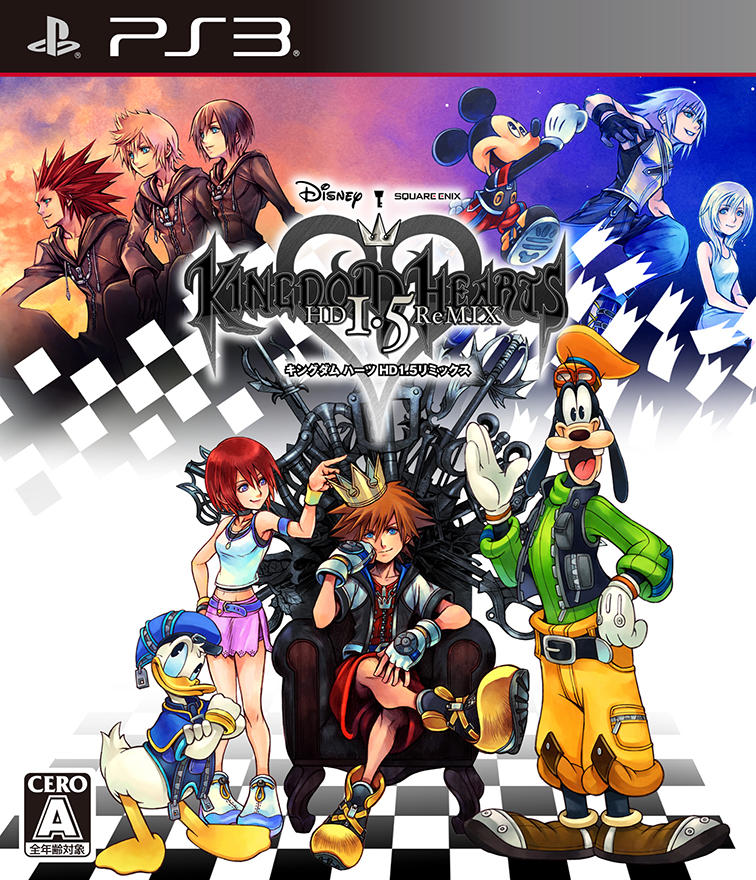 So what are your thoughts on the box art? Glad to see new art? Sad to see that the original promotional art isn't being used?
Update: Message from the Kingdom has updated their blog with the new boxart as well, translated by Zephyr!
The product KINGDOM HEARTS HD 1.5 Re:MIX will be released March 14, 2013.

KINGDOM HEARTS FINAL MIX marked the beginning of the KINGDOM HEARTS series, then leading to KINGDOM HEARTS: Re:Chain of Memories, and the stories behind KINGDOM HEARTS 358/2 Days; are the three works recorded on a single disc.

If you haven't been playing the KINGDOM HEARTS series, why not take this opportunity to start?

For those that have played the KINGDOM HEARTS series already and while you look forward to the future of the KINGDOM HEARTS series, play through these games by all means.

KINGDOM HEARTS Staff
Source: gamenohanashi