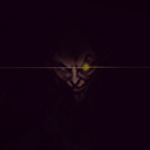 Joined

Aug 31, 2007
Messages

4,159
Awards

5
Age

26
Location
KINGDOM HEARTS: DUSK OF DAWN
PROLOGUE 1: THE GREAT DIVIDE
In ancient times, the World was filled with Light. The Light was precious to the Residents of the World. But the Residents grew greedy and they started fighting over the Light. Darkness was born, war broke out and the World… devastated.
However, there were those who defied the war. Strong-willed people who were ready to do anything to bring back peace. And one day, they were given the power to do so.
Chosen by mysterious objects called Keyblades, these chosen ones divided the World into different Realms: the Realm of Light, the Realm of Darkness and the Realm Inbetween. Barriers between the Realms were sealed and the war ended.
In return for peace, the chosen ones, now known as Keyblade Wielders, had to dedicate their lives to preserving the balance between Light and Darkness by staying in the Realm Inbetween and act as the advocates between the two. Those who proved themselves worthy, gained the title of Keyblade Master. They had the duty to pass down their knowledge to future generations, so that mistakes of the past would never be made again. But the past always finds a way to repeat itself.
PROLOGUE 2: THE KEYBLADE WAR
Centuries passed. Unbeknownst to the Keyblade Wielders, Darkness found a way through the barriers and started planting seeds within the hearts of the Keyblade Wielders. Some resisted the seeds while others welcomed the Darkness and got corrupted. Eventually, they split up into different factions: defenders of Light, servants of Darkness, those who sought to reconcile the former two and those motivated only by their lust for power.
Upon discovering an almighty entity called Kingdom Hearts, said to hold an unimaginable amount of power, the factions started to squabble over ownership of Kingdom Hearts. War returned once again. Only a few succeeded in avoiding the war, by deserting the Realm Inbetween, never to return again.
Some claim the war has ended long ago, while others claim the opposite. But that is all mere speculation. In truth, no one really knows what truly happened.
INTRODUCTION: SIGNS OF HOPE
Another starry night. As always, Lucius is standing on his balcony, looking at the night sky.
Lucius sighs.
"Still no sign of them?"
Lucius looks over his shoulder and sees a little rabbit looking at him from the entrance of the balcony. The blonde man stays silent and turns his head back towards the sky.
"No… And our time is running out. I can feel it." Lucius says with a serious expression on his face.
The little rabbit looks at Lucius, worried. He walks towards Lucius and stands next to him. He looks up at the sky and shows a hint of a smile.
"I'm sure they'll appear one day, just you wait!"
Lucius looks down at the little rabbit.
"One day might be a day too late, Oswald."
The old man's white eyes pierce through the little rabbit's round-shaped body. Oswald lowers down his head. His ears fall down as he looks down at the ground. Clearly, he was hoping to cheer Lucius up instead of provoking pessimism. Oswald's ears suddenly pop back up, as if they were antennas and he lifts his head up in the sky.
"Lucius, look!" Oswald jumps up and down and points at the sky.
Lucius looks into the direction Oswald is pointing. Four exceptionally bright stars can be seen in the sky. Each star is colored differently: green, blue, red and brown. Lucius' mouth opens up a bit.
"Can it be?"
Oswald looks up to Lucius with a big smile. He's clearly happy to know that Lucius finally found what he was looking for. The little rabbit keeps jumping up and down as if he won a contest.
"See? I told you they were gonna appear! I just knew it!" he boasts.
"Oswald, make sure all the preparations are made before our guests arrive. Inform the guards to keep an eye out as well, they might arrive sooner than we might expect."
Oswald stops jumping and nods.
"Gotcha!"
The happy rabbit runs off towards the entrance of the balcony, and runs into the tower. Lucius is still looking at the night sky, not being able to keep his eyes off of the four bright stars. His expression remains stern, but with a hint of relief.
"Finally."
ACT 1: ARIA PEAKS
Aria Peaks, a small-cosy village at the mountainside, just above the clouds. Most of the ground is covered in snow.
A girl with amber-colored hair and bright, green eyes lies asleep in her bed. Her room is made entirely out of wood and clothes are scattered all over the place. The sound of windmill sails going round can be heard from outside. Half asleep, the girl tries to get into a different position. However, instead of finding a new position to fall asleep in, she rolls out of her bed and hits the floor with her face. The girl gets up and starts rubbing the painful spots, as if she's trying to rub away the pain.
"Ow ow ow!"
After rubbing for a couple of seconds, she lowers her hand and sighs.
"Man, that hurt!... At least I'm awake now, I guess." she says, right before she lets out a yawn.
"Well, time for some fresh air!"
She stretches out as she walks towards the door. She puts on her red shoes and goes outside. A young man is walking towards her windmill-house and approaches her.
"Hey Ciel-"
The young man looks at Ciel's face while she rubs her eyes.
"…Wait, you just woke up now?"
Ciel looks at the young man. Surprised that he noticed, she stops rubbing her eyes immediately. She decides to try and throw it off with an excuse. But before she can get a word out of her mouth, she yawns once again and realizes there's no point in denying.
"Yes, Bartz, I just woke up now. Wish it wasn't so painful, though." Ciel admits, as she rubs the spot on her head where she fell on before.
"Anyways, you were saying?" she asks, as she lets out yet another yawn.
Bartz sees her yawn and gets slightly frustrated.
"Hey, snap out of it, will ya! Vaan is waiting for us, remember?... Don't tell me you-"
"Hmm?" Ciel frowns her eyebrows. She clearly doesn't have a clue what Bartz is on about.
Bartz slaps his right hand in his face.
"You forgot didn't you?" he asks while looking at Ciel through his fingers. Ciel her eyes open up wide for the first time since she woke up.
"What? I-"
Bartz sighs as he lowers down his shoulders. He turns around, and looks at Ciel over his shoulder.
"… Just follow me."
He begins to walk away and Ciel lazily follows.
ACT 2: THE HERMIT
Bartz stops in front of a house and gets ready to shout.
"Hey, Vaan! Are you home?!"
Ciel catches up and looks at the house. She notices several wooden crates right next to the house. Bartz lets out another yell.
"VAAAAAN!!!"
Ciel covers her ears and glares at Bartz. A young man comes running out of the house.
"Please, yell a bit louder, Bartz. Then the whole village will hear you scream my name!"
Bartz looks at Vaan with a huge smirk on his face.
"Heh, I could try... At least I got you out of your house."
Ciel shakes her head and looks over to Vaan.
"So, what's going on today, Vaan?"
Bartz slaps his face a second time upon hearing Ciel's question.
"What...?" Vaan asked with a slightly disappointed look on his face.
Bartz and Vaan look at each other and nod. They both shove Ciel forward until she is in front of the house. Vaan points at the building.
"Ciel, today is the grand opening of the store, remember?"
"Oh, that's it?" Ciel says, without really thinking about what she just said. Bartz glares at Ciel.
"Ciel!"
Ciel realizes that she was thinking out loud and quickly retaliates.
"I-mean… that's it!" she says while laughing uncomfortably. Vaan laughs to himself.
"You are hopeless sometimes, you know that? Anyways, it's a shame we won't get many customers on our big day."
"Why not?" Ciel asks. Just as Vaan is about to explain, someone starts shouting. The voice comes from inside the store.
"Vaan! Where'd you go? We're about to open the store, could use your help here!"
Vaan's eyes open wide and he turns his head towards the house.
"I'll be there in a sec!"
He turns his head back towards Ciel and Bartz.
"Heh, guess I almost forgot about it myself!"
As he turns around, someone else walks out of the house. The young man, who looks just like Vaan, looks at the three standing outside and turns his attention to Vaan.
"Skipping out on work and we haven't even officaly opened the store yet. I'm disappointed, brother."
Vaan glares at the young man, who is smiling in a mocking way.
"Well, it's not like there's any rush, Reks! Nobody's coming out today. And no people means no grand opening."
Ciel looks around.
"Wait, now that you mention it: why is everyone inside today?" she asks, as she frowns her eyebrows.
"Because of the mountain hermit." Reks replies. "He showed up in the center of village and gave this big speech. Something about the end of the world and some "key" that's supposedly the cause for it."
"That sounds pretty bad." Ciel says, as she wonders about the story.
"Hmph. Well I, for one, think it's nonsense." Reks says.
"Yeah, me too. And Cid thinks the same!" Vaan adds.
"Do I really?"
The four turn around and see Cid Raines standing behind them.
"Cid! I mean… mister Mayor… Sir." Bartz says uncomfortably.
Cid walks up to the group and looks at Reks.
"It seems your grand opening is rather vacant. A shame. Perhaps you would allow me to be your first customer, to make up for such an unfortunately slow day?"
…
"Well?" Cid asks, as the four remain silent. Reks jumps back into the conversation.
"After you." he says, as he waves his hand towards the path to the store. Cid walks into the store. Reks stops before the door and rushes back to Vaan.
"Vaan, let's go. We've got work to do."
"It's only one customer." Vaan says.
"It's Cid!" Reks replies with a stern voice. "Now, get inside!"
Vaan slumps into the store, followed by Reks.
Bartz looks at the two brothers as they enter the house. He laughs.
"So, this hermit from the mountain is telling around stories, causing people to stay inside of their homes?" Ciel says while thinking out loud.
"Hmm? Still wondering about that?" Bartz asks.
…
"I want to see this guy and hear what he has to say." Ciel says.
Bartz stays still for a while and gets lost in thought.
"… If it turns out that he was lying, then everyone won't be afraid anymore… And then Vaan and Reks would get their customers! It's brilliant! Let's find this hermit!"
Bartz looks up and sees Ciel walking in the distance.
"H-hey, wait for me!"
ACT 3: THE MOUNTAIN
Ciel, and Bartz are climbing up the mountain path. The wind gets stronger as they get higher up the mountain.
"How high could he have gone?" Ciel asks herself, as she looks up the mountain. Bartz is behind her, panting. He pulls himself up and stops next to Ciel.
"W-we...there yet Ciel?"
"Not even close." Ciel replies, as she keeps her sight on the path ahead.
Bartz looks over his shoulder and sees the village in the distance. He clenches his teeth and turns his head back to Ciel.
"Oh yeah, you're afraid of heights! You must be scared now!" Ciel says mockingly.
"I am not!" Bartz replies.
"You sure? We are pretty high up-"
"Okay, okay, no need to go there! M-maybe I'm a little afraid, yes."
"Can you keep going? If not, then-"
"I-I'm not gonna leave you behind. It's too dangerous out here!"
Ciel smiles and continues climbing. Bartz lets out a deep breath and cautiously takes a step forward.
"She's buying me ice-cream when we get back." he says against himself as an attempt to cheer himself up.
"You mean: if we get back!" Ciel yells.
"Wha-why you!"
Ciel laughs. She inches on ahead further down the pathway, followed by a scared Bartz that won't look down. The pathway gets more narrow as they continue their climb.
"Ciel, s-shouldn't we turn back? The path is getting pretty narrow here..."
"Not yet, Bartz! He can't be too far away."
"But Ciel-"
Ciel takes a step and the cliff beneath her feet collapses. She slips off and starts falling.
"Ciel!" Bartz yells, as he reaches out out his arm, trying to grab the hand of the falling Ciel. But he's too late.
"CIEEEEEEEL!"
Ciel falls off the mountainside, and into the clouds beneath. Everything turns black.
ACT 4: CIEL'S AWAKENING
"Ci…eeeeel… Cie…eel…"​
Bartz' voice echoes through Ciel's head. She opens her eyes. Everything's pitch black.
"I-I'm still falling… Where am I?" she asks herself.
She looks down and sees a giant stained glass pillar right under her. Softly, she lands on her feet.
"What is this place… Am I dreaming? That must be it, I didn't wake up at all!"
She looks around, and looks at the floor.
"But I feel pretty awake… Hmm?"
Suddenly, a little black creature with big yellow eyes and little antennas on its head appears right in front of her, as if it just jumped out of the floor. It analyzes Ciel while twirling around. Just as Ciel takes a step back from the creature, a mysterious voice appears out of nowhere.
"BE VIGILANT"​
Ciel is shocked when she hears the voice. She looks left and right, trying to find where this voice is coming from.
"Hey, who is this? And where am I?"
"DANGER LURKS AROUND EVERY CORNER"​
Another creature, just like the one from before, appears behind Ciel. She turns around and realizes that she's surrounded. She hesitates, but runs inbetween two of the black creatures. She makes her way across to the edge of the pillar. As she catches herself from falling, one of the creatures leaps into the air. She turns around and covers her face, as an attempt to defend herself.
"Ciel!"​
Now Vaan's voice appears in Ciel's head, followed by a bright light flashing the entire area. When the light fades, Ciel sees the black creatures standing in front of her, but they're standing still. One tackles forward, but is repelled by some kind of barrier.
Ciel carefully walks towards the creatures, but she too is stopped by the barrier. She reaches out her hands and feels an invisible wall blocking her way. A bridge appears behind Ciel as she takes a step back, connecting the current platform with one below.
"… Am I supposed to go there?" Ciel asks herself.
Ciel walks over the bridge and steps on the second platform. Only the center of the platform seems to be lit. She walks towards the center where the light shines.
"Where's this light coming from?" she asks herself, as she puts one of her hands in front of her eyes, to block the bright light.
She hears a groan from behind her. She turns around, and sees a shadowy figure blocking the path to the previous platform. The figure doesn't show any signs of movement whatsoever.
"W-who are you?" Ciel asks, as she takes a step out of the light.
In a second, the figure teleports right in front of her. She cannot make out any facial features. It is breathing heavily. Ciel takes a step back into the light. The figure teleports back to its original position.
Suddenly, mumbling appears in the distance. The figure cocks its head towards the sound. Ciel does the same, only to see the vast darkness as far as her eyes can see. When she turns her head back, the shadowy figure is gone.
"What in the world is happening here? Huh?"
The light Ciel is standing in slowly starts to fade away. It doesn't take long before everything is again pitch-black. Suddenly, the floor cracks and Ciel falls into the dark depths. She opens her eyes and finds herself standing on yet another platform. The mysterious voice appears once again.
"THERE WILL BE TIMES WHEN YOU'RE ALL ALONE"​
Several dark creatures appear in front of Ciel.
"AND BATTLES MUST BE FOUGHT"​
A light begins to shine in the palm of her right hand. She has a puzzled look on her face. The light starts to shine even brighter and out of nowhere, a key-shaped blade materializes in her right hand.
"What the?"
"OR ALL WILL BE LOST"​
---------------------------------------------------------------------------------------------​
SIDE-NOTE
This story takes place in an alternate universe and isn't connected to the events of the original Kingdom Hearts games and therefore has no characters of the original games. The mythos, as far as I can tell, is being respected and sometimes expanded upon to fit our own story (f.e. the Keyblade War).
DISCLAIMER
This story isn't written by me, but co-written together with other people. I only rewrote it in this format, so that it's more enjoyable to read.
Last edited: