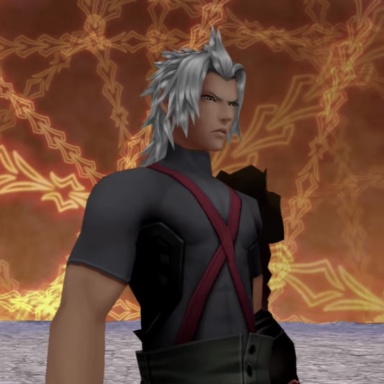 Joined

Aug 25, 2014
Messages

1,527
Awards

33
Location
It occurred to me in a dream that the Kingdom Hearts characters are all the weird kids in your university and college courses, and in fascination at examining their archetypes (more introspective post on this later??), I've reduced a bunch of them to what they'd be like in school.
Ansem the Wise
Professor of Darkness 102
Only freshman take his class, and cure majors who complain about having to take base-level electives.
Always shows up 13 minutes late, meaning just long enough for you to get your hopes up that class was canceled.
Spends half his lecture ranting about personal drama, and nobody ever knows what he's talking about.
His handwriting on the chalkboard is so bad you literally cannot even take notes.
His tests are not multiple choice. Discussion only.
Written assignments daily.
Always runs over into the next class period.
Has the hot pepper rating on RateMyProfessor. Someone called him a silver fox. It was weird.
Always talks about retiring.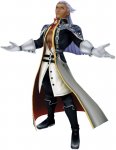 Ansem, Seeker of Darkness
In class 15 minutes early
Second time taking Darkness 102
Honors student
In a fraternity
Lives in the frat house
Might be in a gang
Nope, that is just his frat brothers
Always has input on the lectures
Has questions about the syllabus
"Ha, professor, we like, have the same name"
Doesn't share his online flash cards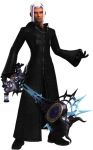 Young Xehanort
Always meets the professor in the hallway after class
Makes every topic overly complicated. IN A FRESHMAN LEVEL COURSE.
Wears his AirPods during the lecture, and asks for your notes after
Conspiracy theorist, is the reason professor derails his lectures 50% of the time.
He only takes his AirPods out to interrupt the lecture.
Literally the second worst student in the classroom
Rushing into a fraternity in the spring
Xehanort
That weird ass old guy who is definitely too old to be in college. Find another hobby.
Talks more in class than the professor
Wait. He has ANOTHER QUESTION? What's not to understand about the door to darkness
Asks for your notes just to compare them to his
Posts about the class in a roundabout way on Facebook, but everyone knows who he is talking about
Puts spaces between the end of his sentence and the punctuation on said posts
Does not have a Gummiphone
WHY IS HE STILL TALKING? THE LECTURE ENDED 3 MINUTES AGO
Said he's taking the class because he's getting older and "wants to make his hobby serious"
"When I was in college"
Misses half the classes because "oh, you know, my family was at it again"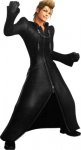 Demyx
Walks into class with his wired earbuds every day
Air drums in the middle of class
Always makes sure to mention that he is dreading marching band practice that afternoon
Not in a fraternity. Always says he's worried about hazing. Probably right, but his voice is annoying so no one listens
Plays rock band on his computer in the quadrangle between classes
Always asks for your notes because he didn't take any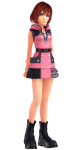 Kairi
Holy God how can somebody be this dumb
Like, no way her ACT score was high enough to get into this school
The cure student. Always complaining about how hard her major is
"I shouldn't even have to take this class"
Will definitely not make medical school
On the cheerleading team
Always say's she'll "let you know" if she's going to the party. Never lets you know.
Volunteered to give you her flashcards. Missing 75% of the notes.
"Can you go back a slide?"
When the professor said the class average on the test was a 67, she is the one who brought it down, and everyone knows
Volunteers to be the leader in group projects. Never even schedules a group meeting
Cries when she fails the group evaluation
"Professor, can you bump my grade up?* I'll get kicked out of my sorority if my GPA drops"
*the semester ended 3 weeks ago
Takes cafeteria food to-go to eat in her car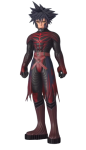 Vanitas
Always late to class. Always.
"Sorry I was looking for parking*"
Has his own clothing line. He talked about it on the first day of class
"Yo can you send me your assignment?"
Has skipped every Friday lecture
"We have a test today?"
Student athlete
Keeps his backpack on in class
*Everyone knows this is a lie. He just wanted to walk through to flex his new outfit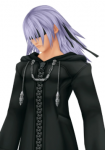 Riku
God, he is hot
In class right before the period starts. First one to leave
Doesn't use a schoolbag
God, he is cool
Nobody ever knows if he does the work. Still passes
Film major
Smells like cigarettes from two desks away
Listens to alt rock. You can hear it in his battered car when he parks
Does not go to after-hours events
Does not attend athletics events
Does not have a job
Seriously, what does this guy do?
Still very, very cool and hot
​
I know some of you content creators lurk here. On god you are not allowed to steal this content.
This
is the pinnacle of quality. Yes, I will appear on your podcast, and no, I won't fly myself out to do it.
If y'all like these I will do more. Wait until we get to the senior level courses.
​