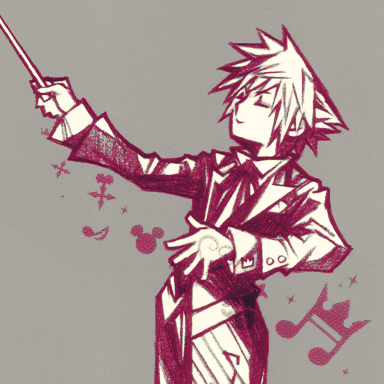 The Guiding Key
Staff member
Joined

Aug 3, 2007
Messages

5,718
Location
[b][PLAIN]Kingdom Hearts χ[chi] - View Cutscenes in Theater Mode![/PLAIN][/b]
Theater Mode is a great addition that was featured in many KINGDOM HEARTS games and now that feature is also available for players in KINGDOM HEARTS χ[chi]!

In the maintenance report for February 26th, it describes that you will be able to view cutscenes you have previously viewed as well as those from special events. Theater Mode has categorized its scenes by the main storyline and Disney worlds. Scenes will depict your avatar in your current equipment and it is encouraged to view these scenes again with different equipment. Translations of the update have been provided below!
New Feature: View scenes in Theater Mode many times!!


In 2/26 (Thurs)'s maintenance, you can enjoy event scenes in this new feature that will appear! You can review the story in 'Theater Mode'.
※ Images shown are currently in development.
About Theater Mode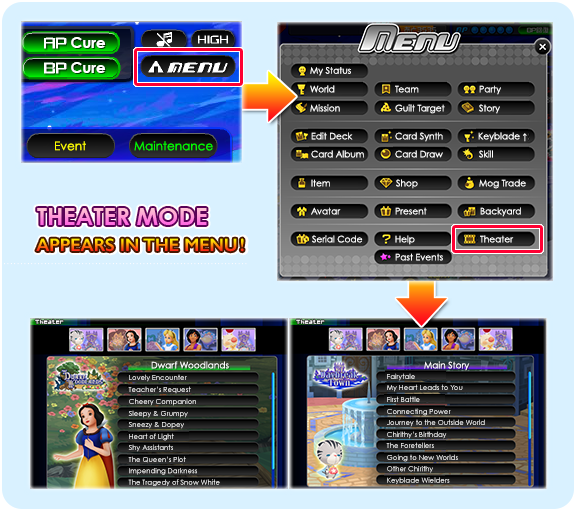 ● For 'Main Story' and 'Disney Worlds' event scenes, they will be available after clearing the story and have already seen them. Furthermore, for previous event scenes from event periods, they all can be viewed.

● In 'Theater Mode', your avatar will appear and coordinate with the clothes you are currently wearing. Because various things will coordinate, please view back on the story by all means.


---
We will be subtitling these cutscenes and posting them on our YouTube channel! If there's any other related content you would like to be subtitled, please let us know! Be sure to also follow us on @Daybreak_Town for tips, update, and guide notifications on Twitter. In addition, don't forget to follow Kingdom Hearts Insider on Twitter, Facebook, and Tumblr for the most up-to-date updates on Kingdom Hearts -HD 2.5 ReMIX- and Kingdom Hearts III!