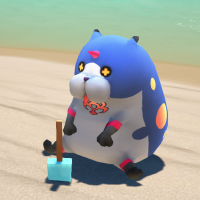 trapped in revamp hell
Staff member
Aren't the the Mirage Arena and Data Battles also iffy on the canon territory? Same goes for the MF battle of BBS.
I don't count battles that take place in special locations like the Mirage Arena and Garden of Assemblage because they quite obviously spell "NON-CANON".
MF is canon though. Might just be one, might be all three, but he did go back to the Land of Departure to fight TAV.