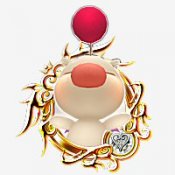 We are Moogle! Hear us...kupo?
Joined

Oct 5, 2009
Messages

8,349
Awards

17
Location
Oh well, guess i'll not be making an S-rank of all dream eaters to trade over to Critical. Why did they make epic/brilliant fantasies special portal only prizes? >.<
I experienced the glitch after I beat the game, but I did beat all the special portals before I beat the story just because I try to do as much as I can. After the glitch occurred, I went back to the world map with both of them and just kept dropping for like 5 minutes while I watched TV and then it just fixed itself sometime in between that time. Also, the reason Epic and Brilliant Fantasies are so hard to get is because the special portals they are prizes for are quite difficult, and on top of that, those fantasies are needed for the rarer DE's in the game.