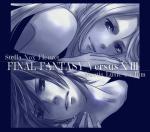 Joined

Oct 3, 2008
Messages

3,384
3D is the abbreviation for the game, it just doesn't mean Three Dimensional.
What 3D really stands for is a mystery. It's could be "3 Dxxxxxxxxxxxxxx" or "Dxxxxxxx Dxxxxxxxx Dxxxxxxx"
The title is something I'd like to be revealed.
lol..maybe we can know the exact title during 18 January.
Hoping there is a trailer about it.