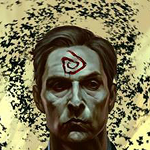 Joined

May 16, 2007
Messages

5,612
Awards

4
Location
Flying Get (Leaked) - Kingdom Hearts 358/2 Days Message Board for DS - GameFAQs
According to GameFAQs member Kouli's convincing pictures, 358/2 Days has been leaked from Japanese stores.
While one can't say for sure whether or not this is an elaborate ruse, it certainly looks to be authentic.
If it's true, then we could probably be seeing a leaked ROM within the next few days as well.
Not sure if this topic will be closed due to legality, but discuss away.
Last edited: