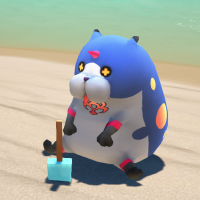 trapped in revamp hell
Staff member
Sony Interactive Entertainment Japan Asia have announced the winners of the Playstation Awards 2019. Since Playstation's inception in 1994, these awards have been held annually to honor hit video game titles sold in the Playstation format.
Among this year's winners was Kingdom Hearts 3, which received the Platinum Prize for exceeding 1 million units sold in the Japan/Asia region! Kingdom Hearts Brand Manager Shinji Hashimoto and Executive Producer Ichiro Hazama received the award on the team's behalf.
Hashimoto thanks the staff and fans worldwide for making this possible. He comments that it is a great honor to be able to receive this award in the same year that Playstation celebrates their 25th anniversary. While it is customary for the director to receive the award at the ceremony, Tetsuya Nomura was unable to attend as he and the Osaka team are currently hard at work on the upcoming DLC. Hashimoto briefly discusses the series's history on Playstation, having begun as a new IP on the PS2, and how much it's grown over the years. The success of this collaboration between Disney and Square Enix could not have been made possible without everyone's support.
Watch the segment below:
Follow Kingdom Hearts Insider on Facebook and Twitter for the latest updates on Kingdom Hearts Union χ [Cross], Kingdom Hearts III and all things Kingdom Hearts! 
Last edited by a moderator: