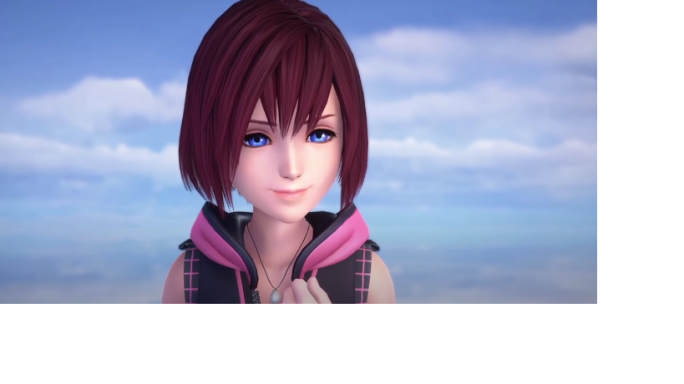 Joined

Feb 23, 2011
Messages

1,898
Awards

28
Age

31
Location
Website
Kingdom Hearts 1 is my favorite entry in the series, and the best entry at that.
But, speaking as someone who thought in their silly teen years that KH2 was the best, I think I can kind of see what people see in it (also because I'm watching NicoB's Kingdom Hearts 2 blind playthrough right now, and seeing all the things that he's enjoying in it right now):
For one thing, as NicoB says in his playthrough, the fights are a lot more cinematic and different from each other than they were in 1--even if it's really gimmicky (requires little skill) and lives off of quick time events to pull this off.
I also, personally, LOVE Roxas' story (it took me sometime to come to this point, but now I think it's the absolute best part of 2), and I think there are certainly some fans out there that agree. It's fun for reasons that Blackdrazon said, in that it actually lets you piece together the answer for yourself about Roxas in a well-written mystery, and doesn't tell you what was up if you missed it until Sora and Riku's one conversation later on. Roxas' story ended on a tragic note, and people thought that if Roxas had to (sadly) go away to wake Sora up to fulfill DiZ's plans, that Sora's story must be
so
much more epic and important. You expected good things coming, after the fated moment of finally getting Sora again. Sadly, the game disappoints in almost every way at this point, though.
Even though I HATE how they handled Sora's personality in this game, I do think he has more of one in this one, and I think people like that (and adore seeing more of the KH-central stuff this way). In KH1, Sora doesn't react to certain things in the Disney worlds like you'd hope he would at some points (probably because SE still didn't want to offend/wanted to play homage to Disney more than anything then, and maybe didn't know what all they could do with the hardware at the time), but in this game he has a clear, visual response to everything and is at the fore-front of it all. Too much so, maybe--and sort of at the sacrifice of everything else--but I can get why some people might appreciate getting to know our "hero" more... Even if Sora's like nails on a chalkboard in this game in many ways, and this is the game that started destroying Sora's characterization.
The fact that there's less fish face in the game, and everyone is more emotive, also helps a lot and helps with players connecting to them, I think. They can see more what's behind a character's thoughts and emotions--and they don't seem like poorly-animated puppets as much anymore--and good writing or not, I do think players will subconsciously notice this and feel more for the characters more this way (even if the characters in 1... Well, mainly Sora--and the game as a whole--were much better written).
Also, the gummi missions. The gummi ship missions in 2 are SO much better than they were in 1, my goodness.
And certain controls (such as the god-awful camera in 1, not being able to skip cutscenes, etc.) were done so much better in 2.
...You know, it's funny that I was able to compile this list, because KH2 is the game I criticize the most and can see the most wrong in, but I guess at the same time... I can still kind of see why people like this game so much and why I used to (even if I think some of their reasoning's kind of flawed, maybe). And seeing NicoB's reaction to II for the first time is reminding me of things I first felt for it, too.
Still... I do think KH2 is one of the worst games in the franchise, and just a huge disappointment in so many ways (especially as the direct sequel to 1). And not even coming up with this list now--and reminding myself of some of its good qualities--is enough to save it from drowning. A lot of the series' problems started with this game, and I will always resent it for that. Even if it's actually not my most hated KH game (that dishonor goes to Dream Drop Distance, with Coded only slightly beating it out; and I may or may not like 2 more than Days... maybe), and I still do thoroughly admire some parts of it.
Edit: And though overbearing (and I kind of wish they'd find a happy medium...), the Information Bar and objective section in the Journal are
miles
better than running all over Deep Jungle multiple times with no idea what to do.
And I find the fights added to KH2FM super fun and challenging on critical mode, so there's that.
...
ANYWAY, I'm sorry that I've fallen behind on reading your retrospective, Blackdrazon! I'm trying to get caught up with it again (hopefully I will soon!), but I have to say that I'm still so very much loving all the work you put into it and I thank you for working so hard to make it; I know it couldn't have been easy. Hopefully I can catch up to where everyone else is at in it soon, and give you some proper reviews on it again
I definitely plan to stay caught up, no matter what it takes, when you start doing Days!
Last edited: