On October 21st 2016, SAG-AFTRA announced that it would be on strike against Video Game Employees after negotations for a new deal fell through. According to their flyer, SAG-AFTRA tried for over 19 months to negotiate a deal that would replace the SAG-AFTRA Interactive Contract, which was made in 1994. In protest, SAG-AFTRA have announced that they want voice actors to go on strike against various companies (including Insomniac Games, Take 2, Activision, etc.) who have put games into production since February 18th 2015.
Disney Character Voices, Inc. was also included in the strike notice. According to the SAG-AFTRA list of video games they are striking, Kingdom Hearts HD 2.8 Final Chapter Prologue was included. This means that any voice actor who is working on Kingdom Hearts 2.8 and is a SAG-AFTRA member can withhold their services from employees. It is yet unknown if this will have any effect on the release of Kingdom Hearts HD 2.8 Final Chapter Prologue next year.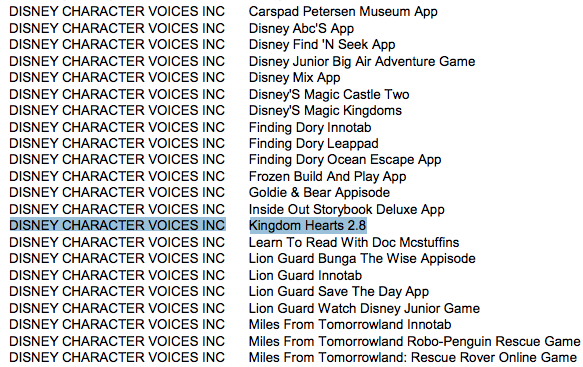 A strike means withholding your services from employers who are not willing to agree to terms and conditions that you and your fellow members are insisting upon. It is this ultimate show of solidarity that allows us to achieve difficult gains in your contract. You may continue to work in other non-struck areas, but your membership obligates you not to render services on struck games. The success of a strike will depend not only on members honoring the strike order, but also on showing their support
- SAG-AFTRA
The issues that SAG-AFTRA wanted to change include secondary compensation (performance bonus for every 2 million sales, up to 8 million sales), transparency (knowing what video game they are auditioning for), and vocal safety.
The strike will occur on Monday October 24th 2016 at Electronic Arts head quarters. You can read their flyer here and their bulletin here.
We have reached out to Square Enix for a comment.
Thanks to Tinny for the find.