For the first time in the Kingdom Hearts series, a Kingdom Hearts game is available digitally. Available on the Japanese PSN for preorder now, Kingdom Hearts HD II.8 Final Chapter Prologue is a collection of KINGDOM HEARTS [Dream Drop Distance] HD, KINGDOM HEARTS χ [chi] Back Cover, and KINGDOM HEARTS 0.2 Birth by Sleep – A Fragmentary Passage – for Playstation 4. Zephyr has translated the pre-order page, which can be read below the pictures.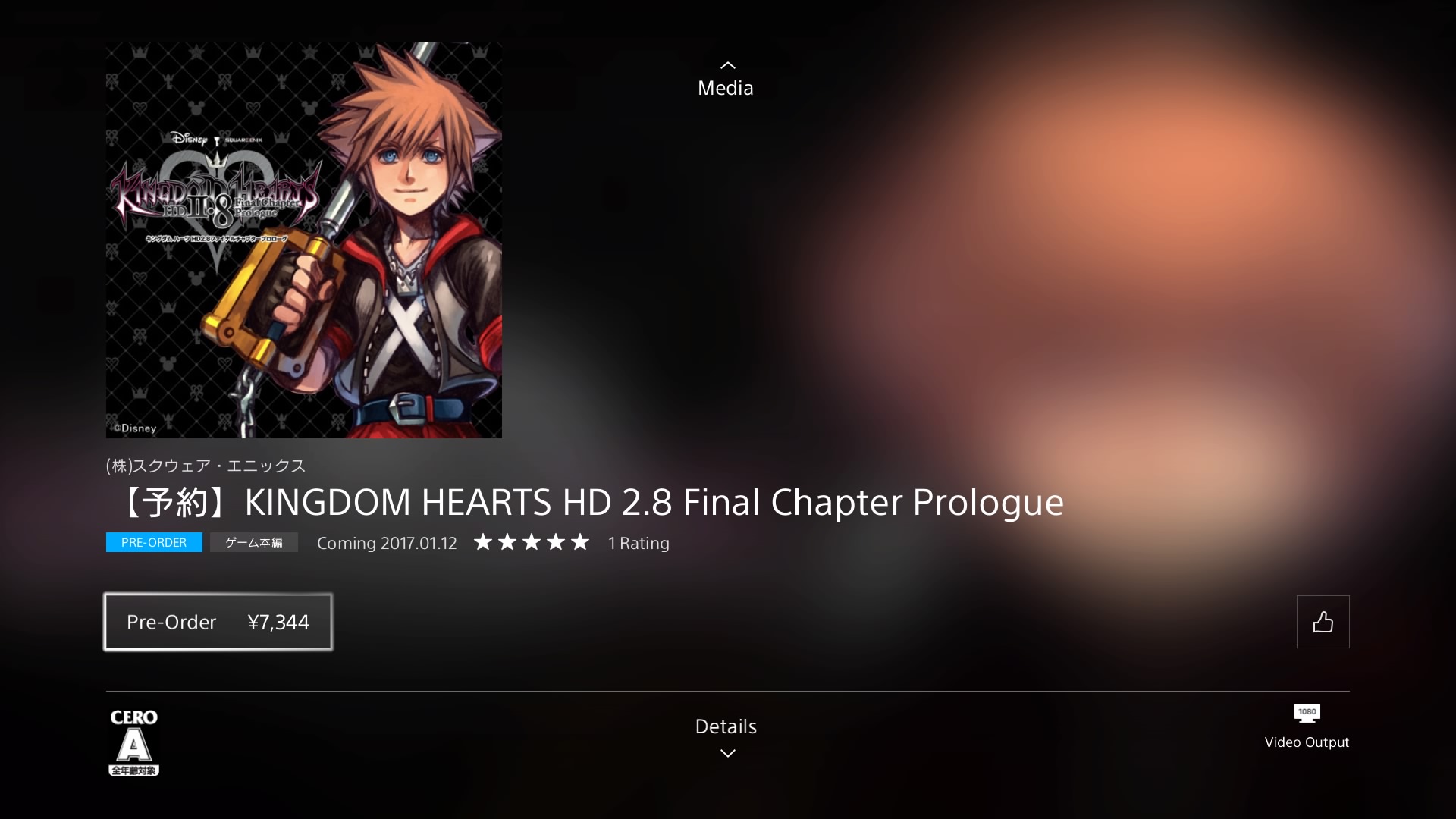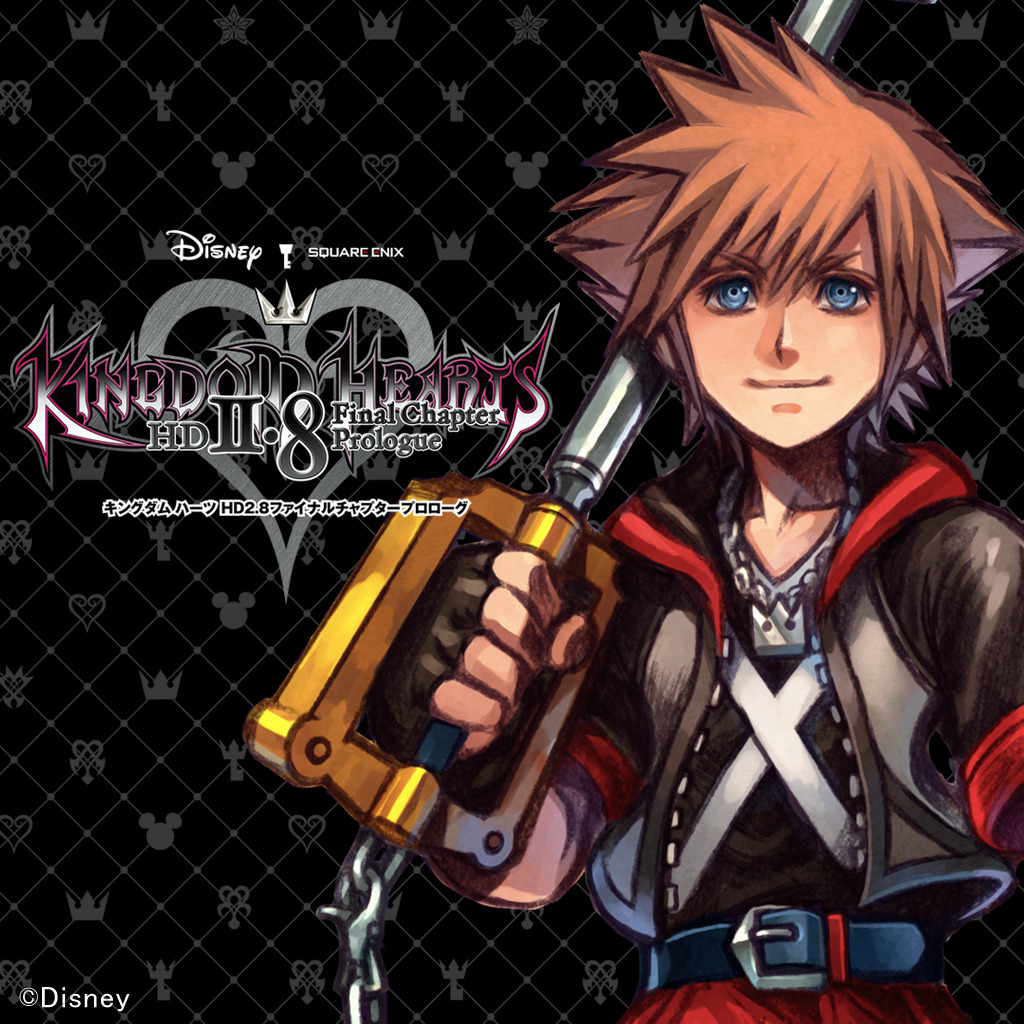 [Outline]
※ Contents are permanently settled. Please note that it can not be canceled.

Currently taking preorders! Customers who've made preorders from the PlayStation Store can download before the release date and can play instantly on the day of release.

[PS Store privileges]
KINGDOM HEARTS 2.8 Exclusive Preorder Theme
※ PS4 Theme "KINGDOM HEARTS 2.8" Preorder Theme can be used after your reservations have been completed.

[Preorder Period]
November 16, 2016~ January 11, 2017

[Game Contents]
KINGDOM HEARTS HD 2.8 Final Chapter Prologue is a special package containing three works connected to KINGDOM HEARTS III.

- A completely new playable titled, KINGDOM HEARTS 0.2 Birth by Sleep -A Fragmentary Passage-
- New HD footage, KINGDOM HEARTS χ Back Cover
- HD remaster, KINGDOM HEARTS Dream Drop Distance HD

Enjoy the story from the KINGDOM HEARTS series that has not yet been told on Playstation 4.

[Download Size]
Download size is currently unavailable at the time of the preorder starting date. For the actual download size, please check again what is displayed after January 7, 2017.

[About Automatic Download]
The games and benefits included in this product will be automatically downloaded to the registered PS4 account that you have preordered on; on January 10, 2017.

■ Automatic download setting method on PS4®
· Put your PS4® in standby or power on.
· It is important to enable the function in the PS4® home screen, [Settings]> [Power Save Settings]> [Set Functions in Standby Mode]> [Keep Connected to the Internet].
· You need to enable "Automatic download" on the PS4® home screen, this content screen in [Library].

* To disable automatic download, please disable "Automatic download" on the PS4® home screen and the contents screen in [Library].
※ If you can not download automatically or for those that turned off the settings, you can download the contents manually from the [library].

[Valid Start Date of Content]
After 0:00AM on January 12, 2017, you will be able to play by launching the game on your signed PSN.

· JASRAC patent number: 9006541182Y43030

· Copyright, etc.:
© Disney
Developed by SQUARE ENIX

Content purchased with PlayStation Store may be available for multiple devices registered and authenticated with one Sony Entertainment Network account, but we do not guarantee that it can be used with multiple devices. For details, please check the latest "About Store".