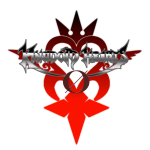 "Behold, this town... once a seat of power for all Keyblade wielders. It is the nexus from which all worlds spring. Here, I and my other selves can be one." - Master Xehanort, Kingdom Hearts III
​
Set Seventy Years before the events of Birth By Sleep
.

The Isles of Scala Ad Caelum is the center of Keyblade training. During a flurry of new arrivals, Yen Sid, Xehanort, and their fellow Party member Eraqus must help train future masters, while their own master is off world investigating something top secret and malicious.

Meanwhile, a strange man in a leather bound black coat seems to be popping up constantly, and other worlds are beginning to cry out for help!

Primarily OC, New Factions, Races, Keyblades, Abilities, a PVP combat system, and various worlds for exploration await you in KINGDOM HEARTS Ø!
CLICK HERE TO START!
Last edited: