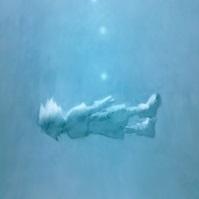 KHI Site Staff
Staff member
Joined

Feb 1, 2009
Messages

2,517
Awards

11
Website
The Greek letter x is supposed to be pronounced KAI (with a long i sound), not key, otherwise it's just confusing. For the sake of simplicity I pronounce it as the X-blade (as in, the ex-blade).
In English we have a rule (lol... not that English rules seem to matter much...) that says 'when two vowels go walking, the first one does the talking'. Look at these words:
eat
beach
rain
The first vowel in the pair is what determines the pronunciation of the pair. There are heaps of exceptions, but it's kind of a general rule, when an English speaker sees 'kai', we automatically assume the 'a' sound is emphasised.
So yeah, that's why people get confused about 'kai' spelling. Gotta remember other languages rules... I mean, I didn't know Kai was pronounced Kii in greek. I heard MX say 'ka-i' in his explanation.