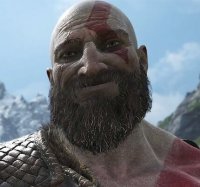 Joined

Jun 30, 2008
Messages

12,694
Awards

44
Age

23
Members Request Stories and We, Creative Writings Finest, give the people what they Want!
[How it works]
Story Type: Fanfiction
Genre: neo-noir
If FanFiction which propertie(s): kingdom hearts, dc comics
Synopsis: heartless invade gotham, batman beams SDG in to help
Length: long
Special Requests: no romance, no gore, no swearing, PG-13, keep disney references to a minimum, bring in green arrow.
Preferred Writer: Chuman
[Writers for Request]
Chuman [temporarily unavailable]
Max
Annoyance [inactive until further notice]
Noel
Lunarmaster54
Eternal Dream
Master Spockanort
CD-Mann
Songbird
SorasTwilight
[Rules & Information]
1. You can request either types of story: Fanfiction or Original.
2. You may request only one story at a time.
3. Writer(s) must be available to take on your request.
4. To volunteer as a Writer on the List, please leave your name below.
5. Please remember your manners for it may take time for certain writers to finish your requests.
6. Please use the template above to establish your story request.
7. Please keep request at least PG-13 or PG-17. (Remember this is KHI and kids roam the site.) Mature ratings will vary.
8. Last but not least have fun. And if you have any questions or inquires, please feel free to ask.
special shout-out to Takushi Rena for the banner and KitKat for organizing it!
------------------------------
[Pending Requests]
Commission One
Professor Ven
Commission Two [TAKEN]
FudgemintGuardian
Commission Three [TAKEN] [?]
CD-Mann
​
Last edited: