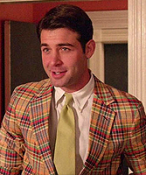 Joined

Dec 15, 2004
Messages

9,188
Website
KHInsider is ready to revamp its "User Ranks" System, by including more ranks to enhance the experience! For those of you that don't know, user ranks are the ranks given to members before premium upon completing certain posts such as "Heartless, Gummi Ship Builder, Store Keeper" etc.
In an effort to get the community involved, we want you guys to create your own ranks! The best rank will win a nice amount of rep, as well as have their rankings
used on KHInsider.com!
Please Note:
Ranks Must be Kingdom Hearts Based
Below are the ranks we need:
Ranks Needed said:

0 posts:

10 posts:

25 posts:

50 posts:

100 posts:

200 posts:

350 posts:

500 posts:

750 posts:

1,000 posts:
Below is an example:
0 posts: Heartless
10 posts: Nobody
25 posts: Cid's Assitant
50 posts: Shop Keeper
100 posts: Moogle
200 posts: Synthsizer
350 posts: Gummi Ship Builder
500 posts: Heartless Master
750 posts: Organazation's Lacky
1,000 posts: Sora's Sidekick
Submit your entry to
TheMuffinMan
by the private message system! DO NOT post your entry here, unless you choose to have the possibility of others copying you.