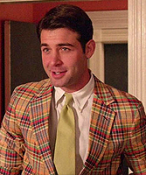 Joined

Dec 15, 2004
Messages

9,188
Awards

6
Website
(Sponsored by: Kairigirl =p)
KHInsider is pleased to announce a contest we hope is enjoyable for all! This is something we are very excited about, and hope everyone takes part in! This is the
Kingdom Hearts Insider Box Art Contest
!
Objective:
Your objective is to create a North American Boxart Design for
Kingdom Hearts 2: Final Mix/Re: Chain of Memories
. What is a boxart? A boxart is the cover for a game. To view the original Japanese Boxart, click
here
.
Deadline:
Deadline: June 30, 2007 ; 11: 59 Central Time
Categories:
Photoshop:
This includes boxart created by computer media programs such as Photoshop, Paintshop Pro, Corel, Opencanvas, Flash, etc. This category is mainly for those wishing to use images from resources within these programs, and putting them together to create an appealing game cover. This is for the graphics artists!
Fan Art:
This is for those who wish to create the cover by drawing, sketching, or painting. This also includes people who are drawing their piece within a media program like photoshop. The work must be created by YOU. This is for the artists!
Rules:
1.
No Stealing.
All submissions will be carefully looked into to the best of our abilities. If caught stealing work, the submission will be disqualified and the original artist will be contacted.
2.
No Graphics Images.
This includes nudity, graphic violence, etc. Let's try to keep this PG.
3.
Submit on time.
All entries submitted after the due date will not be considered.
4.
Have fun!
We want everyone to have a lot of fun through this!
5. One entry per person!
Submitting:
All submissions should be sent to \n
monkey@khinsider.com.
This email address is being protected from spam bots, you need Javascript enabled to view it Make sure to include in the subject "KHInsider Boxart Contest". Make sure to also include a name or username to call you by. You may either attatch the entry to your email, or send a link to it.
Judging:
Judges consist of five KHInsider Staff Members. Criteria included in judging includes originality, effort, creativity, design, use of tools, use of imagination, appeal, and so forth.
Prizes:
Two winners will be selected, with their submissions featured on the site! Each winner will recieve a
$25 Dollar Amazon Gift Card
.
Get to it now! Show us what you can do! All questions can be emailed to \n
monkey@khinsider.com
This email address is being protected from spam bots, you need Javascript enabled to view it !
June 30th is the new deadline.
Last edited by a moderator: