Joined

Nov 24, 2013
Messages

2,710
Awards

23
Location
So, I thought about giving this thing a shot and here we are. Thanks to BlackOsprey for helping me create this! Without further do:
Chuman = Furuta Nimura
*trolling trolling trolling* I thought that the most clownish and trollish character would fit for Chuman.
DarkGrey Heroine = Touka Kirishima
Since Grey is our Tsun-tsun-chan, I thought Touka would fit there, since Ms. Kirishma is also bit a tsundere.
Sephiroth0812 = Kuzen Yoshimura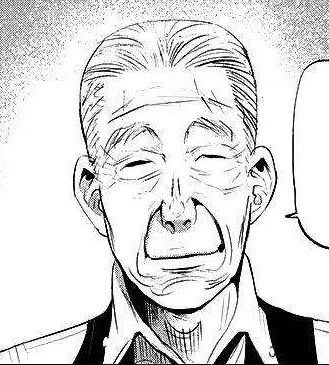 Since Yoshimura acts as older mentor figure for bunch of the characters in TG, I thought it would fit for Sephy as he kinda does it here too.
Pandymint = post-torture Kaneki
Because Pandy has no diddlies to give.
VoidGear = Rize
Because she is strong like commander Kraut!
BufferAndLoaded = Saiko Yonebashi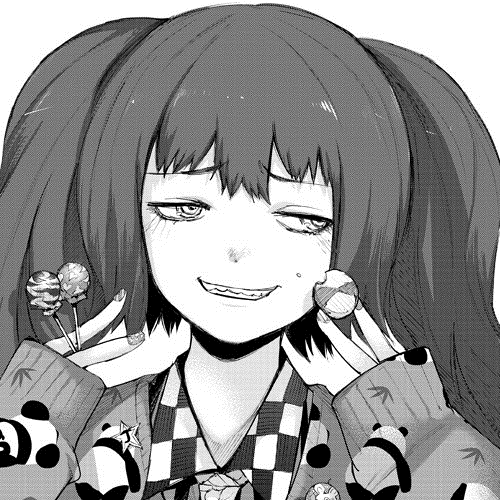 Since Saiko likes all sorts of sweets, and Buffer has a thing for chocolate. Ooh, and both play lots of different games, online ones too.

Myself = Haise Sasaki/pre-torture Kaneki
pre-torture Kaneki is kind, does not want to hurt anyone, but is a bit naive too. Haise is this too, has glasses and a terrible memory, if you catch my drift. So like me.



Divine Past = Urie Kuki

A silent hero approaches!
BlackOsprey = Eto
(The reveal of this characters face is a huge spoiler from the first series, so I shall put it in a spoiler box!)
Taochan = Akira Mado
Because she one of the bosses and keeps us in line, like Akira does in the pic with Haise.
Zul = Shachi
http://vignette2.wikia.nocookie.net/tokyoghoul/images/d/db/Shachi's_Kagune.png/revision/20150618213415
To quote Ossy:
Oh yeah, use a really burly character to represent Zul.
Master Spockanort = Amon Koutaro
Because like Amon, Spock is the burning torch of justice here in KHi!
Ruran = Ishida Sui
Because Ruran knows everything and is the creator of our pain.
Gram = Black Reaper Kaneki
BR Kaneki has very, well pessimistic feelings about some things.
Person has to take a drink when:

- When there is a book or a poem reference
- A hidden tarot card appears
- PAIN!
- Character loses a limb
- Ken sees hallucinations
- Centipede!
- *plottwist*
- Kaneki cites poetry or a book
- foreshadowing



Finish the bottle when:
- horrifying backstory
- cackling insanity
- finger crack