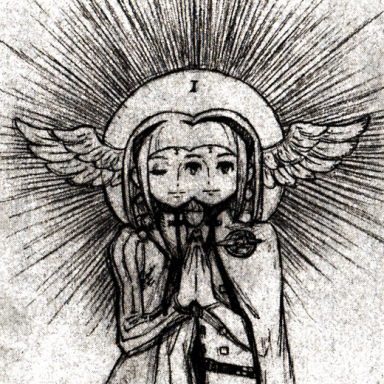 Joined

Sep 22, 2007
Messages

5,662
Awards

8
Age

27
- The Storytellers' Circle -
| KHI FABLES |
"Pandora's Box", Arthur Rackham
W

e can each remember a fairy-tale of one kind or another.
Brought to life by bedtime lamplight, the stories of the old world brought delight and wonder to our childhood selves. We imagined ourselves atop cloud-wreathed beanstalks, or in a magical carriage with the prince of our dreams. We squirmed with anxiety as the wicked witch's plan unfolded, and laughed at the strange talking animals. And we all knew when the hero would suddenly prevail. In the world of fairy-tales, we could delight in pure imagination—and find meaning in stories older than nations.

Why do they endure, after so many damaging years? What allows these old peasant-tales to live on?
The answer cannot be found in their literary merit, or their originality. Fairy-tales endure because of the hearts bound to them.

Today, we rarely listen to a hearts' voices, which have become distant and muddled. But in the days of yore, goodness was more good; wickedness was more wicked; magic was more real. The hearts of men were truer things—and the world was more alive, brimming with magic that can only begin in the heart. As time wore the truth away, only the essence of these true-hearted people remained. Their heart-of-hearts, their story.

So long as they remain, in the form of fairy-tales, those hearts can speak truths to us—truths that we would otherwise ignore or forget. Some, however, are not so fortunate to have survived as tales. Many stories remain untold, the hearts of their inhabitants lost. I come imploring you, my fellow storytellers, to help me rectify this tragedy. You—who can don any mask, speak through any voice—have the power to resurrect the past.

Return to the old world of magic and castles, to the fairy godmothers and handsome princes.
Find those who have been lost to time's negligence, and learn their stories! Save them!

This is my charge to you, as assigned by the Library of Story-Keepers. I am confident that you can perform this task.
​
— J. Ordeith, Keeper of Tomes
​
- Setting; The Old World -


I

n the Age of Fairy-Tales, numerous kingdoms came into existence, then ceased to be.
Europe was a very uncultivated place, you see, with many places left isolated from one another. A king could be totally unaware of the kingdom nearest to his—and still ignorant of the foreign wonders in Persia and Araby. Not even time remained constant in all places. (This partly accounts for the sheer volume of fairy-tales in existence.)

Among these isolated fiefdoms, one stands as particularly remarkable—because it has been almost entirely forgotten. Other realms were at least able to produce one or two lasting stories, but the Lands of King Dragonsbane are known only to a handful of story-historians.

You

, my fellow storytellers, will be journeying with me to these lands—to uncover the people behind the story fragments we possess. When their stories are reconstructed, the truth in their hearts can once more speak to us, that we might grow wiser.

According to the latest tale of King Dragonsbane in our possession, His Majesty issued a host of messengers into distant lands—in search of a husband for his daughter. Our living storybook shall begin here. As other tales reference, word of Dragonsbane's contest reached far and wide; for the first and last time, many were drawn to his kingdom, out of interest or mere curiosity. Their stories intertwine, we believe, though to what end we are not certain.
​